Josh Williams Crowned UK's Best Casino Dealer for Third Consecutive Year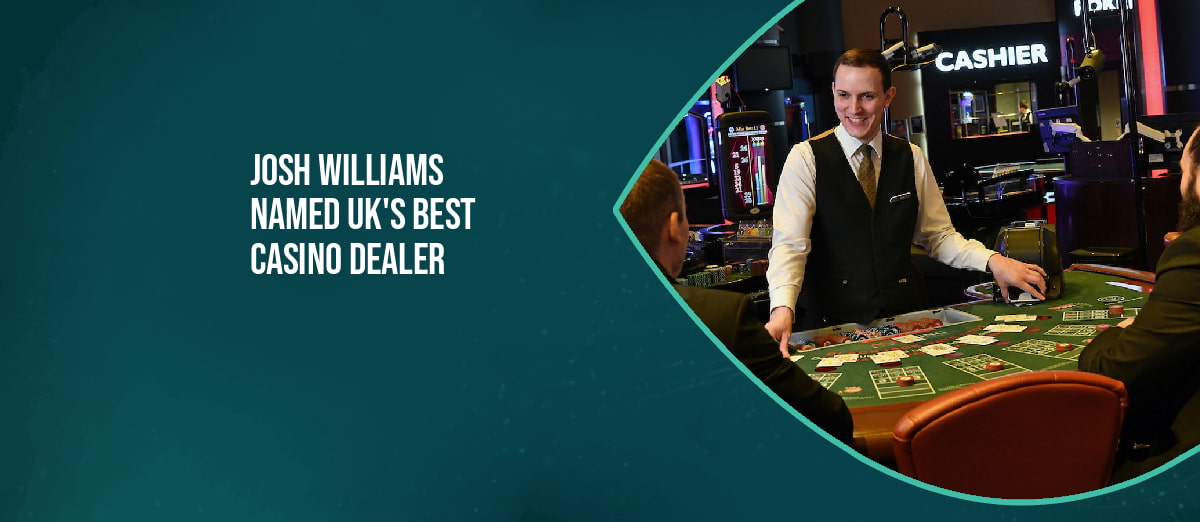 LISTEN TO THIS ARTICLE:
Josh Williams, representing Grosvenor Casino Manchester Soames, has once again been crowned the UK's Best Casino Dealer at the annual Grosvenor Casino croupier competition.
This marks Williams' third consecutive win in the prestigious Dealer of the Year contest, solidifying his reputation as one of the industry's finest.
The intense competition took place in Coventry, where the 10 finalists were rigorously evaluated based on various criteria, including chip dexterity, table maintenance, security, communication, and customer skills. Williams excelled in all aspects and achieved an outstanding overall score of 94%, securing the top position in both the Two Years of Experience category and the Dealer of the Year title.
In recognition of his exceptional talent, Williams will not only be bestowed with the coveted Dealer of the Year accolade but also receive the silver Grosvenor trophy and a substantial cash prize of £3,500 ($4,464).
Expressing his elation, Williams shared his disbelief and emphasized the life-changing impact of his victory on his career. He humbly acknowledged that despite his previous wins in the competition, he still finds it unexpected and gratifying to know that his skills have been acknowledged at the highest level. Williams expressed his love for participating in the Dealer of the Year contest, which fuels his competitive spirit and drives him to constantly challenge himself.
In the Under Two Years of Experience category, Shawnee Allen from Grosvenor Liverpool emerged victorious, making her the sole female finalist in the competition. Her achievement highlights the increasing diversity and representation within the casino industry.
Dave Allen, Gaming Performance Manager, expressed his admiration for the passionate experts who work at Grosvenor Casino venues and praised the success of the Dealer of the Year competition in celebrating their talent. He specifically commended Josh Williams for his impressive roulette skills, which set him apart from the competition.
Looking ahead, Allen expressed anticipation for the future editions of the competition, expecting to witness even more exceptional talent emerging in the years to come.
Josh Williams' consistent triumphs in the Grosvenor Dealer of the Year competition showcase his dedication, expertise, and passion for his craft. His remarkable skills and unwavering commitment to excellence have rightfully earned him the title of the UK's Best Casino Dealer for the third time. As the casino industry continues to evolve, competitions like this not only recognize outstanding individuals but also inspire others to strive for greatness, further elevating the standards of the profession.