GiG and Betsson Extends Deal to Q4 2024
Gaming Innovation Group (STO: GIGSEK) and Betsson (STO: BETS-B) have announced their plans of growing together in new and existing markets after extending their partnership by three more years to the fourth quarter of 2025.
The deal was initially signed in 2020 when Betsson took over GiG's B2C unit Zecure Gaming in a €33m deal. Under the terms of the agreement, GiG will boost Betsson's portfolio with its platform and management services and support its brands' launch in various emerging markets.
We are delighted to have extended our agreement with GiG for an additional period of three years. As a platform provider, GiG will be a key part of our road map for growth, and I am very confident in their ability to fuel our development in new and existing markets.
In January, GiG inked a marketing compliance agreement with Acroud-owned Matching Visions.
Last year the company also improved its sportsbook offers by acquiring Sportnco, a sports betting provider, for €50.8m.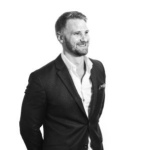 We are extremely pleased to extend our partnership with Betsson Group for the coming years. It has been a key internal target as part of our transition into a pure B2B focus over the last 18 months. The partnership will support and help to drive the two businesses' growth in existing and new markets, increasing the diversification and market opportunities for both Betsson and GiG.