Gila Community Due to Open $180M Santan Casino in June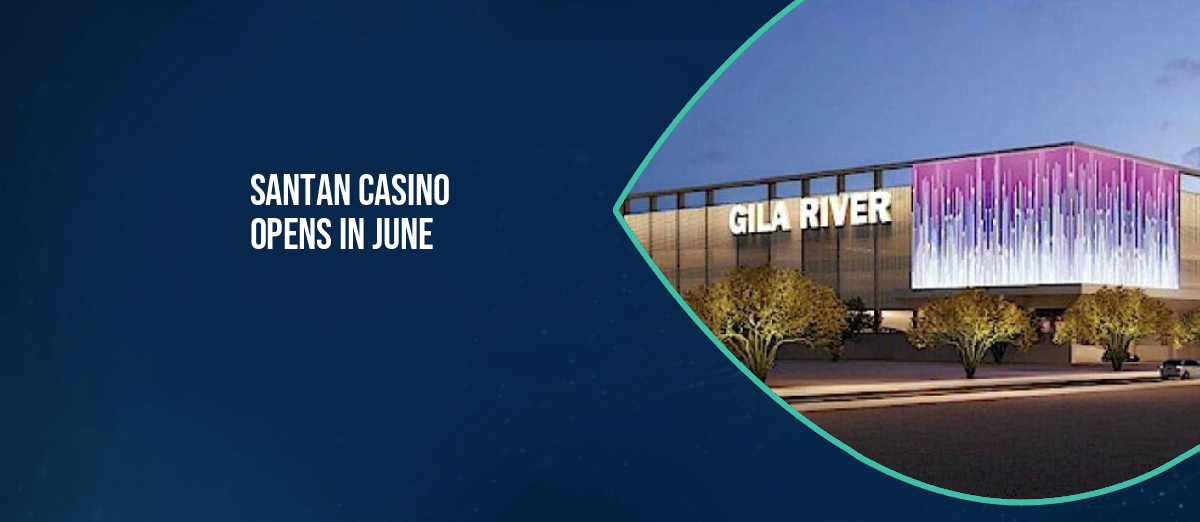 LISTEN TO THIS ARTICLE:
After 18 months of construction, Gila River Resorts & Casinos has announced that the Santan Mountain Casino in Arizona, North America will open its doors to the public on June 30th this year.
The casino project cost $180 million and is owned by the Gila River Indian Community (GRIC). This is the fourth casino project undertaken by the Gila River Indian Community as they already own and operate Wild Horse Pass, Lone Butte, and Vee Quiva also in Arizona. The GRIC has tried to reflect the rich heritage of the community and the Santan Mountain casino contains local artists' pieces and art from different districts in the reservation.
The Santan boasts a gaming floor of around 33,000 square feet with numerous traditional gaming tables in three pits and more than 800 slot machines. Included in the gaming floor is a high-limit area featuring casino table games. Situated in the high-limit area is the Premia, a bar with outside space and gardens.
There is also a 7,000-square-foot BetMGM Sportsbook which will be the biggest sportsbook in Arizona, with individual seating or booths available for players. Forming part of the sportsbook arena is a deli counter for punters called the Upper Deck Deli.
The facilities at the casino resort consist of a range of bars and restaurants located throughout the gaming floor. The main restaurant at the casino resort is Honey and Vine, which promotes local produce. There is also a three-restaurant food court at the location that serves Italian, American, and Asian cuisines on the menus. The casino is set on a 160-acre site and the GRIC has expressed an interest in adding a hotel to the resort in the future.
Empowering Arizona's Hospitality Landscape
Gila River Resorts & Casinos has demonstrated its commitment to showcasing the cultural heritage of the GRIC by incorporating locally sourced artwork and designs into their establishments, further enhancing the immersive experience for visitors. As the Santan Mountain Casino opens its doors in June, it represents yet another milestone in the ongoing success story of Gila River Resorts & Casinos, and the community eagerly anticipates the future developments and endeavors they have in store.