Global Gaming Industry to Flock to ICE London Next Week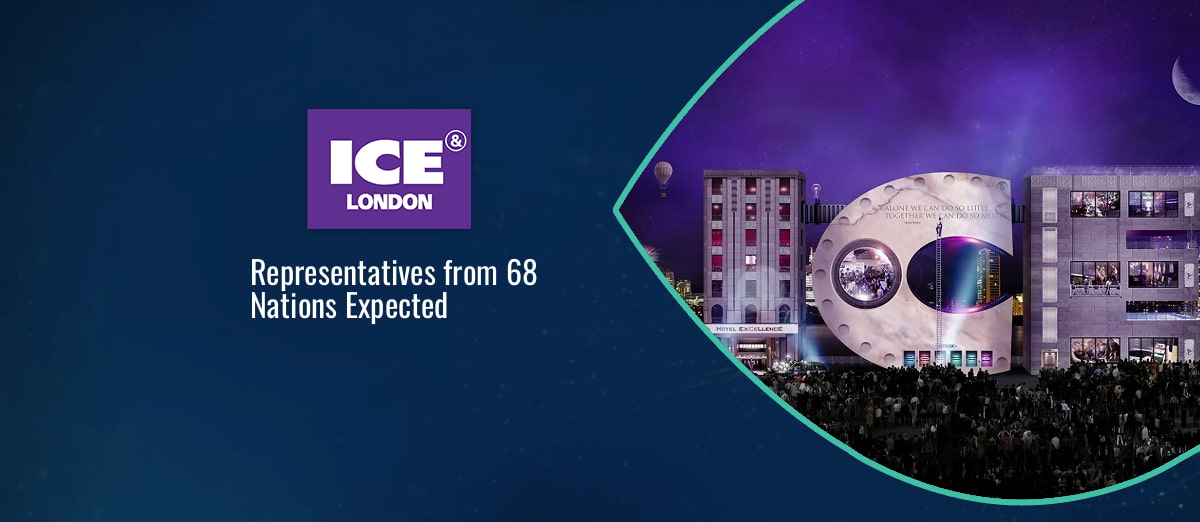 Clarion Gaming, the organizers of ICE 2023, have confirmed that a record 68 nations will be represented on the exhibition floor next week. The previous record was 65, set in February 2020, and this year visitors can expect to meet representatives from right across the world, including Argentina, Australia, Macao, Mexico, Ukraine, the USA, and many more.
Speaking about the upcoming iGaming event, Stuart Hunter, the Managing Director at Clarion Gaming, expressed pride in the fact that no other event comes close to "the internationalism of ICE". He explained that there are hardly any events in any industry that are able to boast such global representation and truly claim to be a "world event".
Hunter also added, "Once an event is recognized as being genuinely international, stakeholder groups including brands, regulators, trade associations, media groups, and strategic industry-wide bodies focus their activities accordingly."
Simon Thomas, the Executive Chairman at The Hippodrome Casino and a member of the ICE Ambassador Group, explained that ICE had expanded beyond the three-day event it was billed as.
The Hippodrome serves as a networking and hospitality hub for many gaming professionals, and what we've observed is that the industry is arriving in London a lot earlier and staying considerably longer. As a consequence, ICE is more than the three days on the show floor but a full week of intensive networking, events, presentations, award ceremonies, meetings, and socializing.
The phenomenal international credentials make this coming together of buyers, game creators, influencers, and thought leaders into what I would describe as World Gaming Week. A lot of what takes place during the year in terms of industrial policy, strategic alliances, partnerships, mergers/acquisitions, and product launches can be traced back to conversations that occurred during the week in London.