GLPI Reports Record Fourth-Quarter Results and Expansion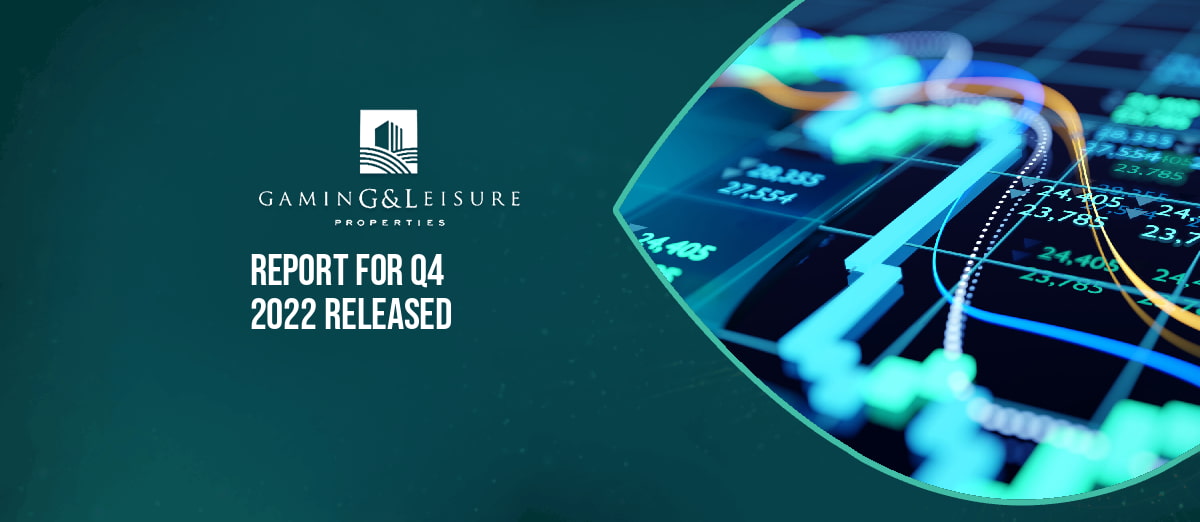 Gaming and Leisure Properties reports its Adjusted Funds from Operations (AFFO) and Adjusted EBITDA metrics for the fourth quarter of 2022. AFFO excludes certain expenses, such as stock-based compensation expenses and gains/losses on sales of operations, while Adjusted EBITDA excludes interest expenses, income tax expenses, and losses on debt extinguishment, among other things.
The company's CEO, Peter Carlino, comments that the company's rental streams are durable and that it has been expanding its tenant base, geographic footprint, and rental streams since it was established as a REIT.
Gaming and Leisure Properties ended 2022 with record fourth-quarter results, including agreements with The Cordish Companies and Bally's Corporation. GLPI has grown from being a landlord with one tenant and 19 properties to a landlord with six tenants and 57 properties across 17 states. In the fourth quarter, the company executed its long-term strategy to grow rental cash flows and announced an agreement to establish a new master lease for seven PENN Entertainment properties.
The firm also completed the acquisition of the real property assets of Bally's Tiverton and Bally's Biloxi for $635 million, inclusive of $15 million in the form of OP units, both of which were added to GLPI's existing master lease with Bally's.
Looking forward, the company believes it is well-positioned to deliver long-term growth based on its gaming operator relationships, its ability to participate in select tenants' future growth and expansion initiatives, and its ability to structure and fund innovative transactions at competitive rates.
Finally, the company recently funded the redemption of all of its $500 million, 5.375% Senior Notes due in 2023, primarily from cash on hand.
Three Months Ended December 31,
Year Ended December 31,
(in millions, except per share data)
2022 Actual
2021 Actual
2022 Actual
2021 Actual
Total Revenue
Net income
Adjusted EBITDA