Iker Casillas to Achieve World Cup Goals for Fun88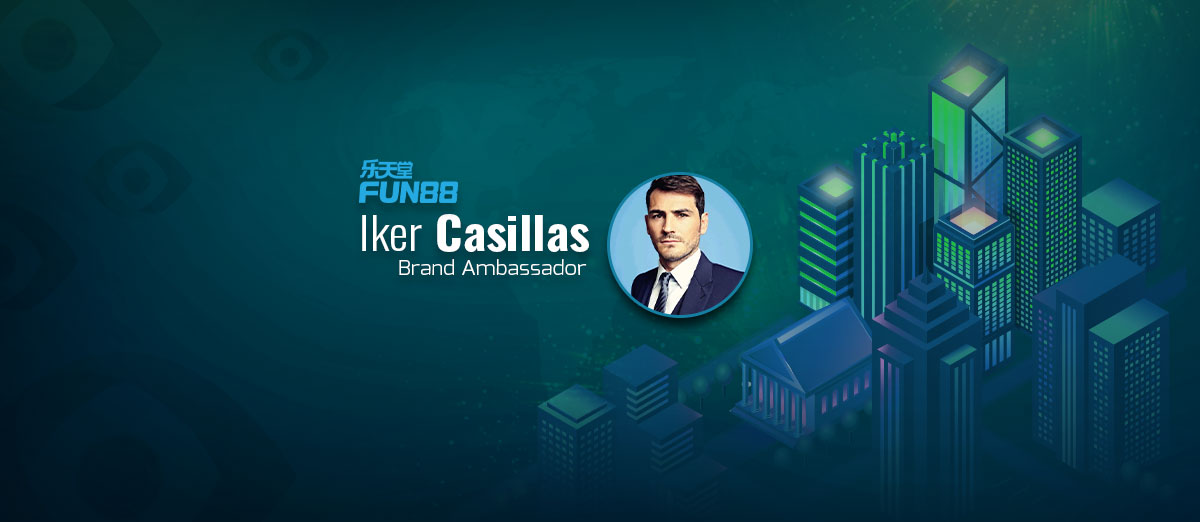 Spanish football legend Iker Casillas has entered into an agreement with Asian online casino and sports betting operator Fun88 to become its official brand ambassador ahead of the FIFA World Cup 2022 in Qatar, starting from 20 November to 18 December.
Under the terms of the partnership, Casillas, widely regarded as the best-ever goalkeeper in Real Madrid and Spain history, will be the face of several dedicated promotions and activations Fun88 plans to launch during the World Cup event.
Fun88's latest signing comes three years after the brand partnered with the late, famous basketball player Kobe Bryant ahead of the FIBA Basketball World Cup. At that time. Bryant headlined several promotions under the tagline "Live Your Dream." Like his predecessor, Casillas will use this call-to-action tagline to encourage fans to participate and get in on the World Cup discussion and offers.
I'm excited to be representing FUN88 for this Autumn's World Cup in Qatar. They have built a brand which directly aligns with my footballing history and sporting passions, underpinned by a desire to fuse fun with fairness and flair across wider sport. It's a combination that's vital to winning any game and also entertaining your audience. In short, I'm energized to be joining a new squad at FUN88 and very grateful for being given the chance to act as their ambassador and public face across an electric World Cup program.
According to Fun88, Casillas is a perfect fit for the energy and expertise that it is delivering across varied markets. The brand aims to leverage Casillas's record and reputation to enhance fan engagement across new and existing regulated Asian markets.