IMG Arena in Talks to Acquire Leap Gaming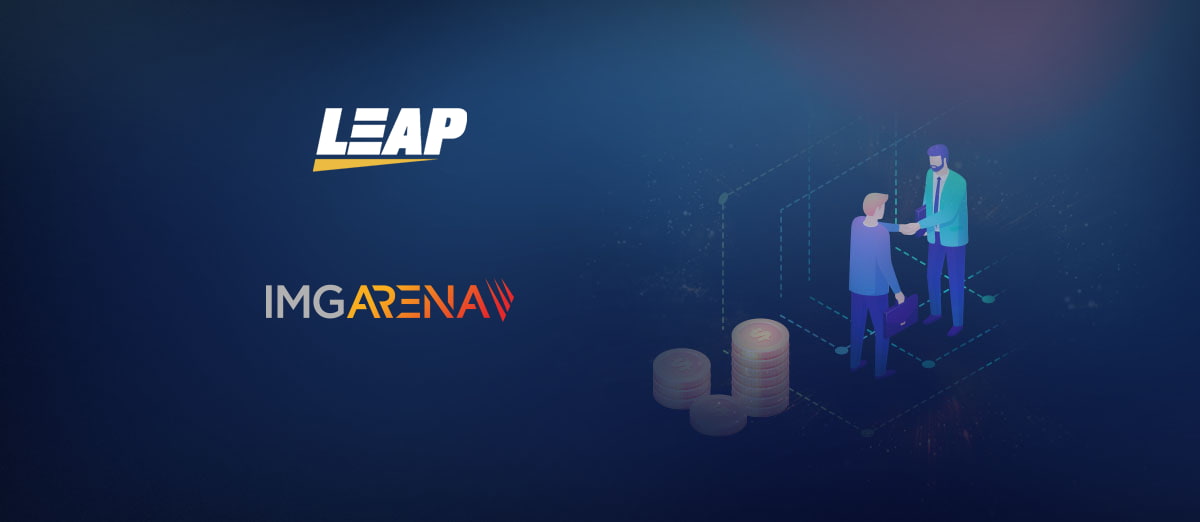 Online gambling software provider Leap Gaming has indicated that its proposed takeover by the sports data business IMG Arena is a synergistic alliance between the two entities that could have multiple benefits.
With this being a deal that looks set to reach a conclusion in the early phases of next year based on the successful completion of due diligence processes, it will see an existing partnership between the two parties enhanced further.
Reportedly, a price for the acquisition has already been agreed upon, leaving only the finer details of an agreement to be reached. It will mean that IMG can further expand its virtual sports offering by providing official logos and team names that it currently has license ownership of - essentially one of its major and most valuable assets from a return on investment (ROI) perspective.
A Deal That Makes Sense
Specializing in the virtual online gambling sector of the iGaming industry, Leap has enjoyed an impressive track record over the last few years, establishing itself as an authority that is recognized by many of the leading online operators.
IMG has, by extension, also been a beneficiary of a virtual online gambling boom, particularly in key European markets, while also experiencing strong numbers from the NASCAR and EuroLeague assets it has collaborated on with Leap.
Leap joining the IMG Arena business is a natural union born out of synergies in the product, customer base, and, most importantly, culture and vision.
This will enable us to leverage our knowledge, strengths, and resources to deliver an enhanced range of best-in-class virtual sports products.
Meanwhile, Freddie Longe, President of IMG Arena, expanded on this, stating: "When we invested in Leap Gaming in 2018, our aim was to create official products and unlock new revenue streams and forms of fan engagement for our clients,"
We are delighted to extend that partnership and officially welcome Leap into the IMG Arena team.
The acquisition will enable us to build on the work we have already done with Leap to take the virtual sports experience to new levels and continue to enhance our sports betting content portfolio.
A sector of the industry that is continuing to grow on a monthly basis, virtual online gambling is understood to be the next big one to watch, and IMG can establish itself as a major force following the acquisition.
With Leap currently working with 120 online sportsbooks around the globe, this can be a major coup for IMG to further enhance the various products via its licensing agreements and, as a result, provide more of a unique customer experience.