Japan Still Silent on Nagasaki Integrated Resort Proposal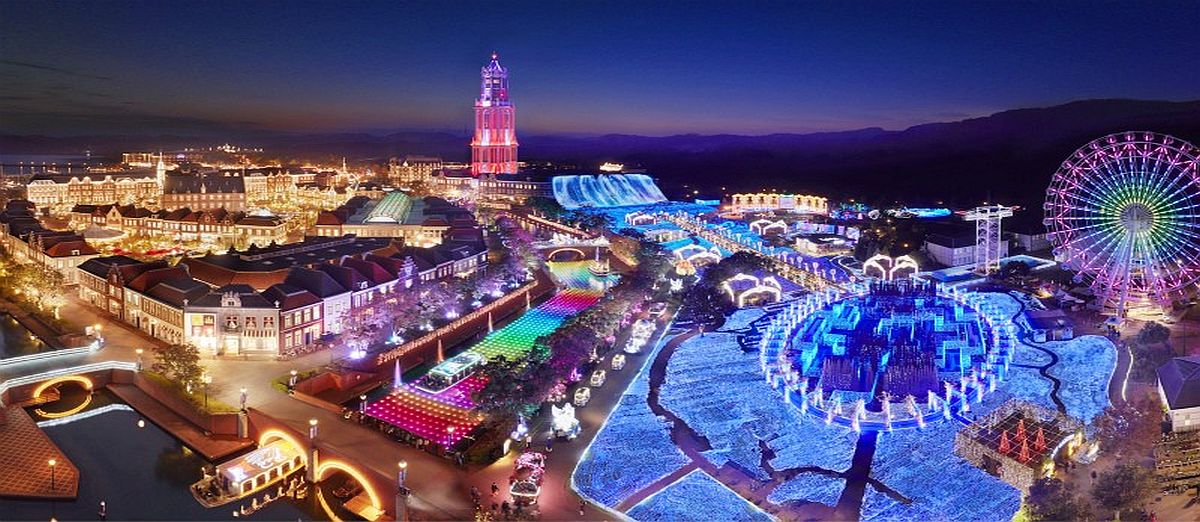 LISTEN TO THIS ARTICLE:
It took Japan several years to finally agree to accept proposals for casino projects and by then, only two locations remained interested out of almost 10. While the government has already approved one project, the resort planned for Osaka, Nagasaki, the only remaining contender, is still waiting for a response.
Nagasaki Casino Remains Uncertain
Last week, reporters were informed by Governor Kengo Oishi of Nagasaki that alterations could potentially be made to the plans of constructing an integrated resort (IR) near the Huis ten Bosch Park in Sasebo. In April 2022, Nagasaki submitted its initial proposal to the national government, while Osaka followed suit and has already obtained preliminary authorization.
During a media briefing, Oishi faced inquiries regarding possible modifications to Nagasaki's participation arrangements following the disclosure that Osaka's approved proposal will be postponed from its initial target launch in 2029 to a minimum of 2030. The governor's response indicated that no specific timeline has been communicated by the central administration.
Oishi added that the local government is in a scenario where it is modifying the process and the financial aspects of the IR plan. This may indicate that it is going to shrink the project or make other concessions to its development. Subsequently, once the update is ready, the governor hopes to engage in discussions with both the national and local governments about the changes.
Nagasaki, in collaboration with Kyushu Resorts Japan and casino operator Casinos Austria, submitted a proposal for an IR that would initially commence operations in 2027. Astonishingly, upon the approval of Osaka's offer this past April, Nagasaki's progress was left unaddressed, igniting speculation regarding apprehensions about funding intricacies. With no response, there's no way to lay out a timeframe for completion.
According to the initial evaluation conducted by the Nagasaki Consortium, it was projected that the sales generated from the IR operations would peak at $1.94 billion by the end of the fifth year. Furthermore, the anticipated influx of tourists was estimated to be 6.73 million visitors annually, ultimately resulting in an economic boost of $2.30 billion.
Osaka, MGM Anxious to Move Forward
Bill Hornbuckle, the president and CEO of MGM Resorts, revealed that the company's highly anticipated IR project in Osaka is slated to begin construction by the latter half of 2024. Speaking to the Las Vegas Review-Journal, he disclosed that the company aims to kickstart the development plan for the region during autumn and commence groundwork as early as next year, focusing on installing pylons and initiating construction.
Situated on the reclaimed Yumeshima Island, the ambitious project is set to etch its name into the annals of history as Japan's inaugural and exclusive authorized gambling property. If it can stay on schedule following the groundbreaking, the first visitors could walk through the doors sometime in 2030. That's a full five years later than IR supporters previously hoped.