MGM Release Worldwide Revenues of $3.9B for Q1 2023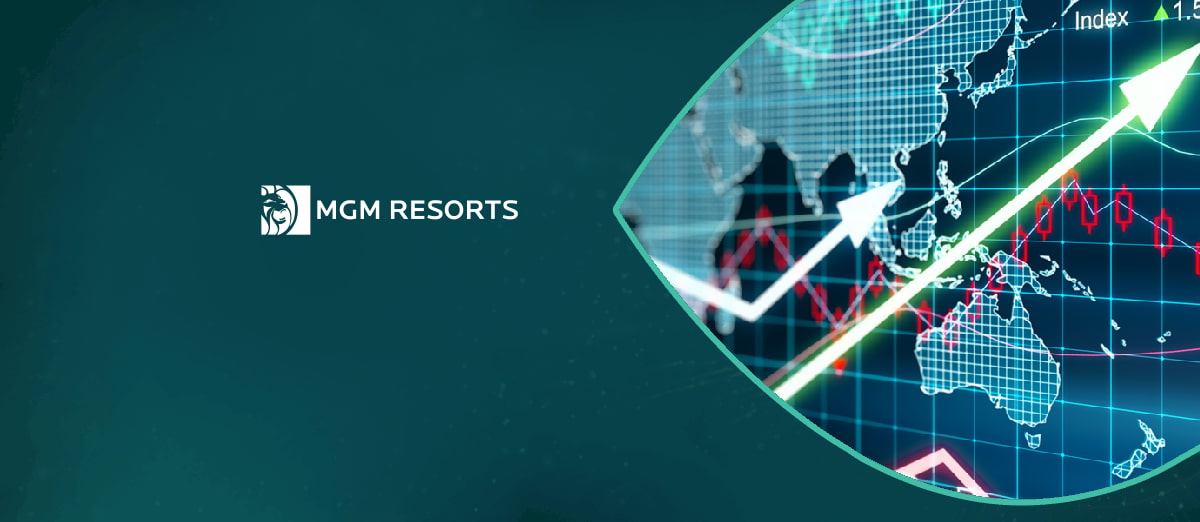 LISTEN TO THIS ARTICLE:
MGM Resorts International (MGM), the gaming and entertainment operator, has posted results for the first Quarter of this year that show good performance for the group across all its operations globally. Revenues for MGM worldwide came in at $3.9 billion for the quarter which is a 36% increase for the same period year on year.
The MGM operations for the Las Vegas strip saw the operator enjoy record figures in the Quarter, with the Adjusted Property EBITDAR figures up 41% in a year-on-year comparison. This equates to MGM seeing a Las Vegas revenue rise of 31% to $2.2 billion in Q1 2023 compared to $1.7 billion for the same quarter last year.
The report also focused on MGM's results in China with Net Revenue of $618 million in Q1 this year up from $268 million in Q1 2022, a rise of 130%. These figures were explained by the lifting of restrictions due to Covid in the China region. The Net Revenue in the first quarter was actually down by 16% when compared to the same period in 2019, before the Covid epidemic.
One of the reasons given for increased revenues during Q1 in 2023 was the revenues generated by the purchase of The Cosmopolitan of Las Vegas in May 2022. However, the sale of The Mirage and Gold Strike Tunica in the last six months had slightly offset the benefit in revenue achieved by The Cosmopolitan.
The report highlighted that the LeoVegas brand had agreed to purchase the game developer Push Gaming during this period.
Related: LeoVegas to become the majority shareholder of Push Gaming.
MGM Resorts is executing across all of its geographies and channels with record first quarter Las Vegas Strip Adjusted Property EBITDAR, consistently strong Regional Operations profit, MGM China's swift return to profitability, and BetMGM's anticipated positive earnings later this year.
Beyond our continued exceptional results, our future growth and expansion plans are promising. In April, we achieved the landmark approval of MGM's development plan in Osaka, Japan. The application process in New York is progressing and our global digital expansion plans remain a major focus as we continue to grow LeoVegas and the MGM digital brand worldwide.