Nolimit City Releases the Chilling Blood & Shadow Slot Game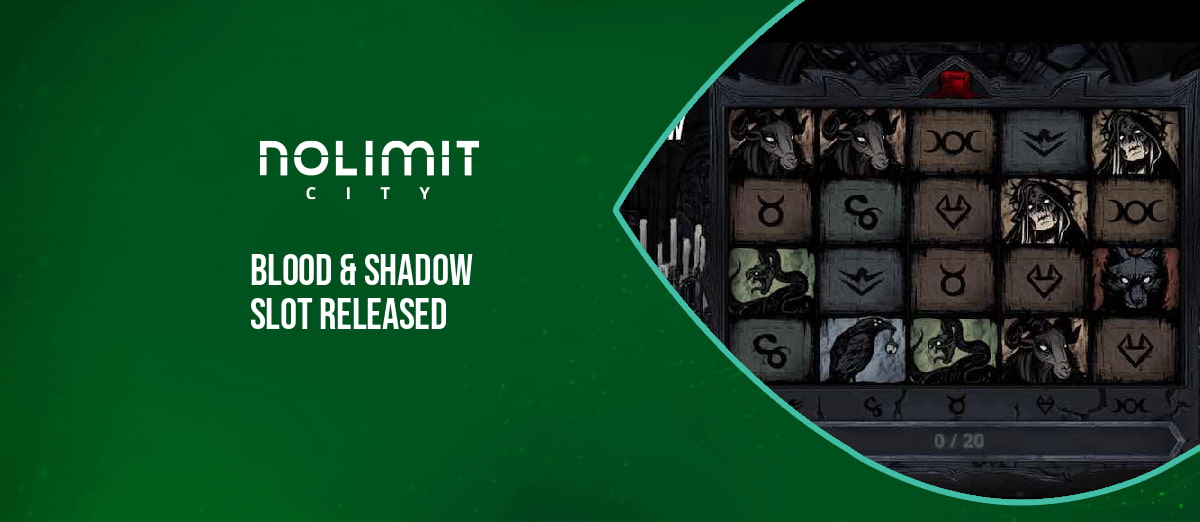 Nolimit City, the well-known online casino platform and game developer, is back with yet another thrilling release, Blood & Shadow. The provider has been making waves in the industry for its unique and innovative games, and Blood & Shadow promises to be no exception. The game serves as a prequel to Nolimit City's previous hit, Book of Shadows, but it is a masterpiece in its own right.
The storyline of the game is chilling and eerie, revolving around an old witch who discovers a ritual for eternal youth after years of studying the forbidden arts. The witch sets out to enact the ritual, but things take a dark turn as the reels spin deep in the shadows of an abandoned cathedral, where the underworld is free to roam. The beautifully crafted artwork, coupled with the music and sound effects, creates a harrowing ambiance, immersing players in the haunting world of dark magic.
What sets Blood & Shadow apart from other games is its innovative gameplay. The base game features an innovative 5-level progression system, where winning combinations are destroyed, allowing new symbols to fall in. However, winning with Medium or High Paying symbols or landing Scatters also fills the new Ritual Bar. Once the bar is filled, the game awards free spins and transforms regular symbols into their demonic counterpart, which give you a chance for significant rewards.
Reaching the fifth and final level destroys the ritual bar and awards +6 Cursed Spins, a frantic mode with an extra row and only high-paying symbols. The Cursed Spins also feature xSplit and Sticky Wilds, creating the perfect recipe for massive wins! Blood & Shadow's volatility is rated as "Extreme," fittingly alongside some of Nolimit's most popular releases. Players have the chance to win a maximum payout of 6,666 times the base bet.
As the years go by, her time is running out. Shadow Girl now turns her eyes to the Realm of Shadows to find Eternal youth, but will this come to her as a blessing or a curse? Welcome in and try out our very first-ever progression game where sacrifices are the only way to reach the highest potential.