PAGCOR Unveils Modernization Plans at SiGMA Asia Summit 2023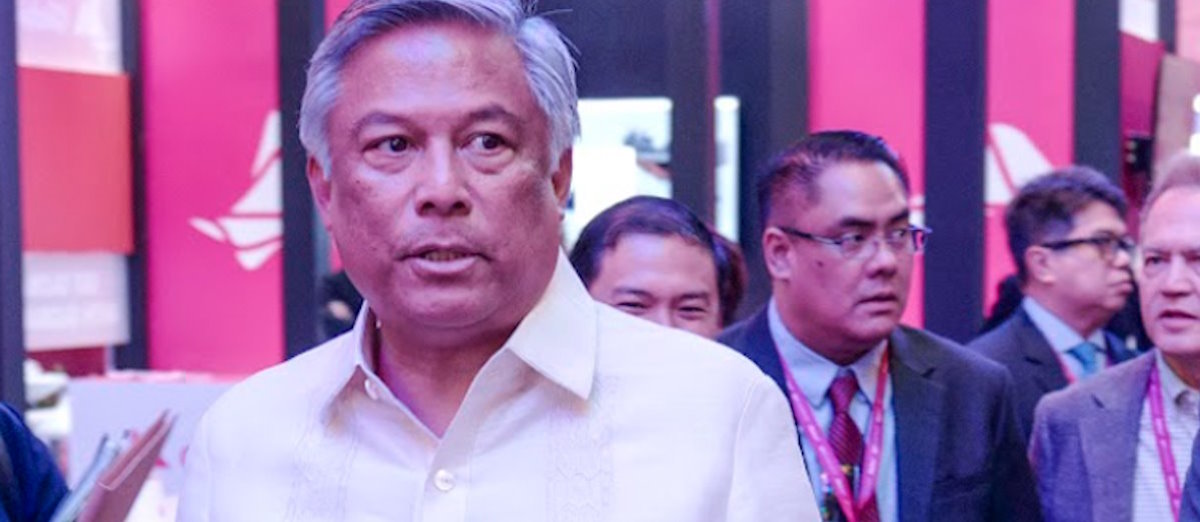 LISTEN TO THIS ARTICLE:
The Philippine Amusement and Gaming Corporation (PAGCOR) is set to revolutionize the local gaming landscape with the announcement of its ambitious plans during the SiGMA Asia Summit 2023 at the SMX Convention Center in Pasay City on July 20, 2023.
PAGCOR Chairman and CEO Alejandro H. Tengco shared the agency's vision to introduce a groundbreaking online gaming platform and modernize its slot machine operations, signaling a new era of growth and innovation for the industry.
Tengco Reveals Future of PAGCOR
In his keynote address at the prestigious gaming summit, Tengco revealed that PAGCOR aims to launch its online gaming operations, named "CasinoFilipino.com," by the first quarter of 2024. The platform will leverage virtual reality-based technology to offer players an unparalleled and immersive gaming experience that replicates the sights and sounds of a land-based casino.
With the integration of cutting-edge technology, players will interact with digital versions of traditional casino games, transcending geographical boundaries and enabling users from all around the world to participate in virtual gaming environments. This move is expected to expand PAGCOR's reach to a global audience and open up opportunities to tap into new markets, thus diversifying its customer base.
Chairman Tengco emphasized that "CasinoFilipino.com" will bring numerous benefits and opportunities, including increased revenue, cost efficiency, extended market reach, and enhanced customer engagement. This strategic move aligns with PAGCOR's commitment to innovation and customer satisfaction, reinforcing the corporation's position as a leading force in the igaming industry.
Optimizing for Efficiency
Simultaneously, PAGCOR aims to modernize its slot machine operations to sustain the current momentum of growth. The corporation is in negotiations with various manufacturers to replace outdated slot machines with 3,500 state-of-the-art Electronic Gaming Machines. These upgraded machines will offer patrons a renewed and enhanced gaming experience, ensuring the highest standards of entertainment.
Additionally, PAGCOR plans to bolster its Information Technology (IT) programs and systems to optimize operational efficiency and enhance customer experience. The improved Casino Management System will facilitate real-time reporting and analytics, enhance security and fraud prevention measures, and streamline compliance requirements, further cementing PAGCOR's reputation as a reliable and secure authority of gaming regulation.
Revenue Achievements Feed Expectations
The announcement of PAGCOR's revenue achievements for the first half of 2023 further fueled the optimism surrounding the corporation's future prospects. Tengco proudly disclosed that the total income from gaming operations during this period reached an impressive P34.125 billion. Notably, PAGCOR's contributions to nation-building witnessed a significant 48.50% increase from the same period last year, amounting to P22.62 billion.
With consistent growth, PAGCOR is on track to meet or even surpass its pre-pandemic income by the end of 2023. The projected income from gaming operations for the second half of the year is estimated at P37 billion, bringing the total projected income for 2023 to P71 billion. If realized, this will mark a remarkable 94% compared to PAGCOR's record-breaking year in 2019 and a 30% increase over last year's earnings.
In recognition of his exceptional contributions to the gaming industry, Chairman Tengco was honored with the Outstanding Contribution to Gaming award during the SIGMA Awards held on July 19, 2023. The award highlights Tengco's visionary leadership and dedication to advancing the gaming sector in the Philippines.