Prime Opportunity for Gamingtec in the LatAm Market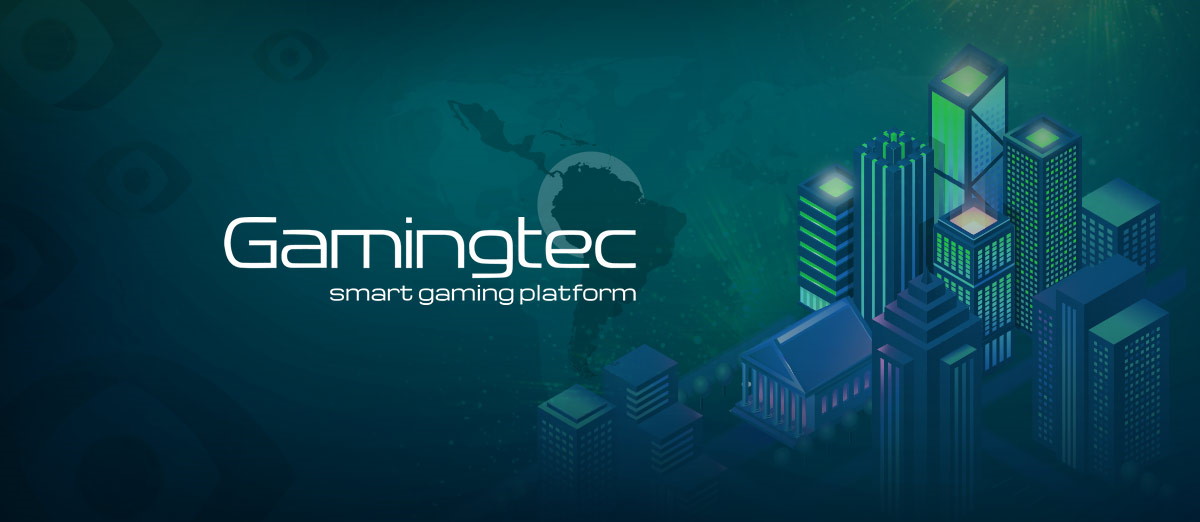 In the online gambling industry, you would be forgiven for thinking that the buzzword at the minute is 'USA.' After all, it does certainly look set to become the biggest online gambling market in the world.
However, close behind, if not a very respectable challenge, will be posted by LatAm (Latin America), with many countries associated with this pertinent acronym gearing up for a major assault on the industry.
With many different and well-known brands having already entered certain countries such as Argentina, Colombia, and Mexico, all of which are very much still in their infancy, in addition to Brazil being ready to explode onto the scene, this promises to have many opportunities.
This certainly is what the B2B solutions provider for the industry, Gamingtec, seems to believe, which has an affiliated 'tagline' assuring that it can build a brand for the market in just six weeks with the company set to enter LatAm.
Launchpad Gearing Up to Dominate LatAm
Gamingtec's solution-driven product, Launchpad, has been specifically developed for brands that want to enter the LatAm market quickly and gain significant traction with the technology it has on offer.
It also claims to be the fastest and most cost-efficient way for companies that want to make a splash in a market that is still relatively untouched, though it has an enormous amount of potential.
Gamingtec's Commercial Director, Andrei Beu, referred to the potential that the company sees in LatAm and just how much of an effect they could have on it.
The LATAM market is booming and shows no signs of slowing. The latest market to regulate is Brazil, a so-called 'sleeping giant.' They want to get the market up and running in time for the World Cup, which will be a huge acquisition driver for operators. But that doesn't give brands a lot of time to establish themselves in the new market. We believe we have the tools to help.
While B2 B' white label' companies are nothing new in the online gambling industry, it seems that Gamingtec feels that there is a gap in the sector to do something new and different and could well have picked the perfect market as a testing ground.
Launchpad, which could effectively become a standalone brand in time, offers clients a wide variety of services perfectly aligned for iGaming, including CRM (Client Relationship Management), website build, odds and games integration, plus legal tools and payment facilities.
Of course, it is still highly likely to face competition from much more established companies, such as Progress Play, which is particularly adept at building sportsbooks brands, which means that it will need to have a laser-focused route to market and an effective client acquisition strategy in place.
Despite being founded in 2013, the London-based company is still a relative unknown in the industry, though this planned foray into LatAm certainly could help to raise its profile.
Is White Label the Right Approach for the LatAm Market?
In the online gambling industry, it is rare to find a major brand that was even initially built by a white label company. However, with the LatAm market still very young and Brazil yet to fully regulate, there is definitely an opportunity for a white label brand to make an impact with a well-defined marketing strategy.
There is no reason at all why a white label brand cannot take the online gambling industry by storm, especially in a particular market. However, marketing and growth tactics play a huge factor in this.
It is often here where some white-label brands struggle because they do not have either the connections or even expertise to drive a website forward and essentially build it into a brand. There are hundreds of white label sites in many different industries around the world, as well as some of the biggest brands, like bet365. However, the vast majority of these struggle to make an impact.
For Gamingtec, there is now a substantial amount of emphasis on the company to establish itself as an authority in the LATAM market, which could well be the, ah, 'launchpad' for its future.