Rapper Jay-Z Applies for New York Sportsbook License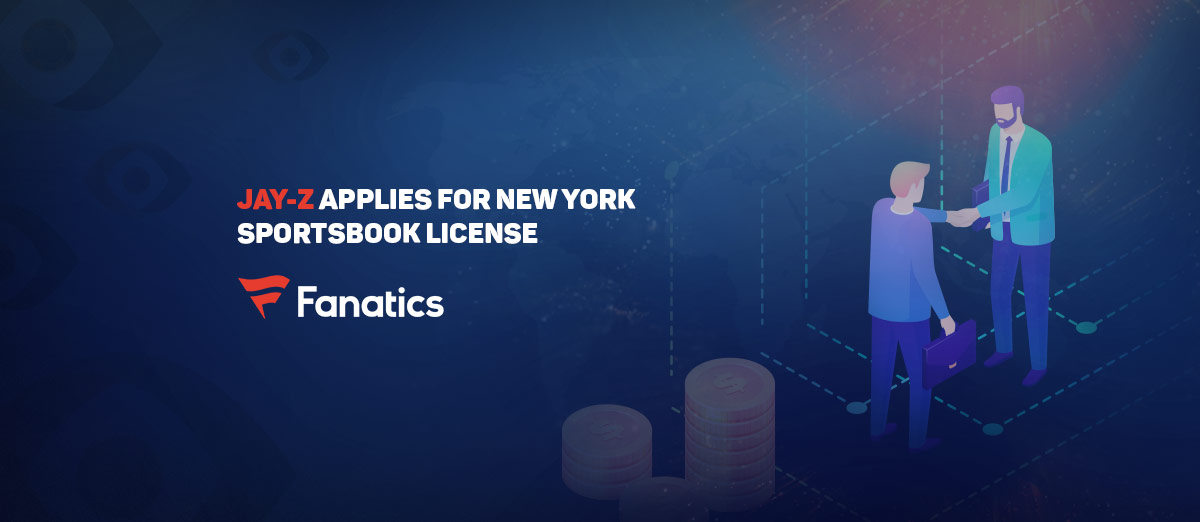 Not long after Jay-Z, the billionaire rapper, and Roc Nation took part in a $325 million investment in the Fanatics sports e-commerce platform, the musician has now applied for a New York gaming license to form Fanatics Sportsbook together with the Fanatics owner and Philadelphia 76ers co-owner Michael Rubin.
The news was first reported by TMZ and ESPN, and it was later confirmed by Variety. However, so far, there has been no comment from Roc Nation, the entertainment company founded by Jay-Z.
Fanatics, which was recently given an evolution of $18 billion, has partnerships with nearly all of the major sports leagues in the United States as well as numerous apparel companies. The recent evaluation took into account the company's expected move into the sports gambling world, which is where Jay-Z will play a role. According to reports, Jay-Z and Rubin are working with Kambi, a company that builds platforms for sports betting operators.
So far, six groups have applied to the New York Gaming Commission for sports betting licenses, and it is expected that at least two of the six will receive approval. Jay-Z is the only Black owner and New Yorker in the group, and a decision on the licenses is expected by December.
According to the report in TMZ, Fanatics Sportsbook is set to be based in New York City and employ a diverse staff. In the past, Jay-Z has held gambling licenses in Nevada and New Jersey for his popular 40/40 Clubs. He had branches of the club in both Las Vegas and Atlantic City, although both have been closed for a number of years.
Jay-Z and Rubin have long been associated, and the two of them were vocal supporters of rapper Meek Mill when he was jailed on questionable charges in 2017. When Mill was released, Rubin rented a helicopter to fly the rapper from the prison directly to the Spectrum in Philadelphia, where he had courtside seats at a Sixers game.