Tender Process for 10 iGaming Licenses Open in Cordoba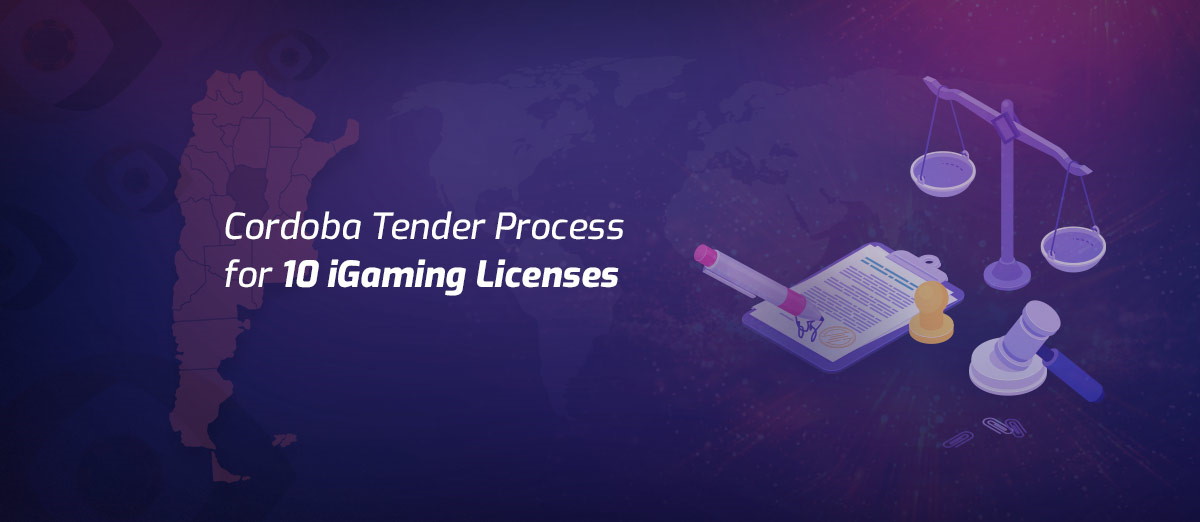 It has been an interesting 12 months for the online gambling industry in Argentina and, by that notion, the wider LatAm (Latin American) market. While the capital city, Buenos Aires, passed two licenses for the province to allow online gambling companies to operate there, it wasn't the first to do so. Nor was it the last.
A lot of potential has been predicted from the Buenos Aires market. However, it is Argentina's second most populous city, Cordoba, that has attracted a lot of attention over the last few days, with the city inviting 10 online gambling companies to submit bids for an iGaming license.
This, as a result, means that the successful applicants will be granted a license that spans 15 years, representing what could well be a substantially lucrative marketplace for online gambling companies.
Argentina's Next Major iGaming Province?
While it is widely anticipated that Buenos Aires will be the biggest province in the South American country in terms of revenue, the likelihood is that Cordoba could be a close second.
In a city that plays home to more than 3.3 million people, a bill was passed for the province to offer online gambling in January, and since, steps have been put in place to lay the foundations and formulate a plan that can see this build gradually into a successful endeavor.
Those operators that do become approved will be able to launch in the province on September 14, with a number of online gambling options allowed to be offered to customers, that include casino games, slots, and sports betting. In due course, it could pave the way for other forms of betting, such as on events in various sectors, like politics or entertainment. In addition, it could also see the increasingly popular eSports vertical become the subject of interest in the province, and as a result, some operators could even offer this.
One of the biggest benefits for regions and countries that pass online gambling legislation is the income that can be generated via taxation from iGaming operators. The province of Cordoba has agreed to a flat 10 percent rate in each of these verticals per operator in gross gaming revenue (GGR).
Buenos Aires is already reaping the benefits of regulating the online gambling industry, with many global operators having seen the potential that the market can offer them over the next few years.
South America – The Next Market to Watch
If industry trends are to be believed, it would indicate that Latin America could be one of the next big markets for online gambling, in particular, the continent of South America, with Argentina just the tip of the iceberg.
Colombia has already started to make waves in the industry, which has attracted a number of popular online gambling operators, including Betway, while Brazil is understood to be the big country to watch, with widespread regulation predicted to be imminent.
Argentina, particularly provinces such as Buenos Aires and Cordoba, can, though, help to set a precedent in the LATAM markets, essentially providing an effective blueprint as to how this can be facilitated.
For Cordoba to offer 10 licenses initially indicates the confidence that regulators believe that the market has, in addition to the faith that operators will see it their way and apply for a license in return. To put that into perspective, this is the same number of licenses that the Netherlands offered when it regulated online gambling towards the end of last year.
While this was a country being cautious, this is a province playing the odds, certainly convinced that, judging by the response of Buenos Aires, that online gambling can be just as successful there.
Just like in Buenos Aires, operators will be required to secure a partnership with land-based gambling entities first, such as bingo halls which would then tick one of the boxes for them to be granted an online gambling license.
Although, for now at least, there has been little indication as to which operators might lodge bids, it is likely that some may come from those that already hold a license in Buenos Aires, such as UK giant bet365. However, if this is the case, they will no doubt review the figures and decide whether adding another Argentine province would be worth it in the long term.