The FanDuel Group Hires David Jennings as Its New Chief Financial Officer
The FanDuel Group has reported that it is to appoint David Jennings as its new Chief Financial Officer.
FanDuel, a subsidiary of Flutter Entertainment, is one of the foremost online gaming companies in the US. FanDuel has more than 12 million customers and has a presence in all 50 states across America, with its portfolio of sports betting and casino gaming brands.
The appointment of Jennings is an internal move within the Flutter Entertainment group, as he joins FanDuel from Flutter where he has served as Group Director of Investor Relations for the last three years.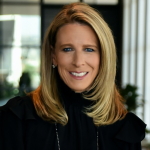 David is a consummate financial executive who brings valuable institutional knowledge to FanDuel, and I'm delighted to welcome him to our leadership team. As we continue to grow our business and increase our market share, David will bring a keen eye for how we can continuously improve our financial approach and discipline, a hallmark of Flutter and FanDuel's strength.
Jennings has over 10 years of experience in the gaming industry, including a spell at Goldman Sachs focusing on the rise of online wagering. In his new role for FanDuel, David Jennings will be responsible for the overall finances of the FanDuel group.