Unibet Fined for Breach of Ontario Ad Regulation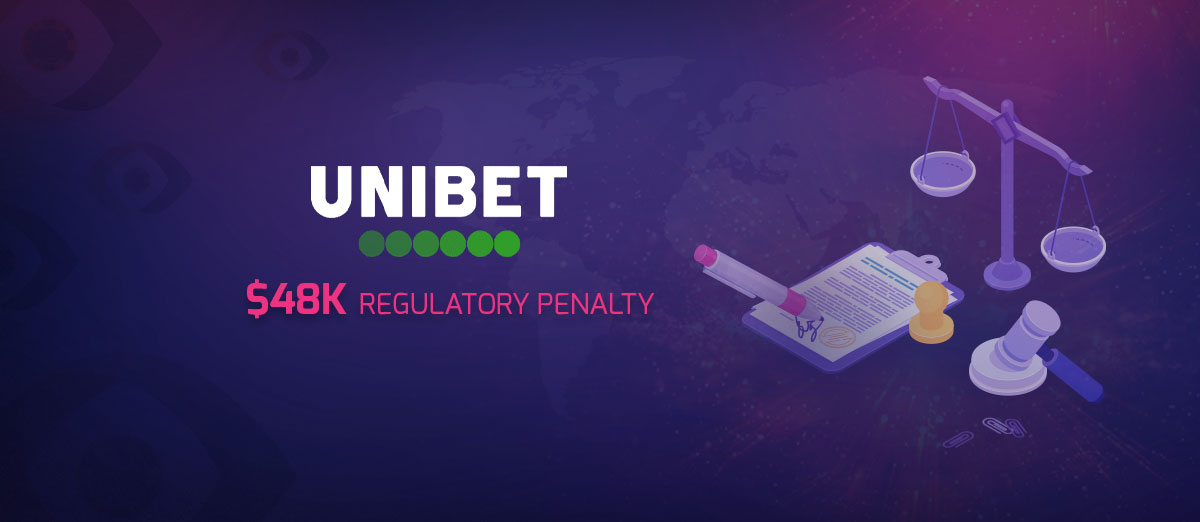 The province of Ontario may have only been regulated for a few months; however, operators are finding out just how alert legislators are - specifically Unibet.
Although the fine of $48,000 is nothing to Unibet in the grand scheme of things, it has certainly found out that the regulators are not to be trifled with.
While the breach in question was hardly the 'crime of the century', it appears that Ontario lawmakers - Alcohol and Gaming Commission of Ontario (AGCO), take a dim view of operators who flout advertising rules.
Penalty Dealt for Bonus Inducements
The exact nature of the breach related to the Swedish, Kindred Group-owned brand posting multiple 'generous' welcome offers and bonuses between the 19th and 22nd of May, which went against the provinces Standard 2.05 law.
We expect all registered operators to achieve and maintain the high standards of responsible gambling, player protection, and game integrity. The AGCO will continue to monitor these gaming sites' activities and ensure they are meeting their obligations under Ontario's Gaming Control Act and the Standards.
Unibet, meanwhile, does have the right to appeal in accordance with Ontario law - while the financial penalty is insignificant as far as the company balance sheet goes, it still means that the firm has a black mark against its name in the province - after only five months of operating in the province.
What Does This Mean for Unibet's Reputation in Ontario?
There is no doubt that Unibet is a flagship brand in the online gambling industry, especially in the major markets it operates. Owned by the prestigious Kindred Group, which has multiple brands under its umbrella, Unibet is arguably one of the biggest.
Having only recently entered the Ontario market, it competes with many of the biggest brands in the industry, with multiple having submitted licenses simultaneously.
In addition, it also competes with the highly competitive US market in Ontario, with many US firms, such as DraftKings, FanDuel, and BetMGM, also having realised the serious potential that the Canadian province has in the online gambling industry.
While there may have been some negative publicity surrounding the brand due to this latest news, it is unlikely to affect customer confidence too much. However, one thing it will have learned from this latest escapade is that it has to be cautious in regards to how it can legally promote its offers and bonuses.
A change in strategy may be called for, or even hiring a local marketing firm that is familiar with the laws in the province could be the solution moving forward in order to save itself from any further slip-ups.
By repeating the same kind of quality customer service that it provides in its main markets, this can be one way to firmly establish and build up its reputation in Ontario, especially if a local PR company aids it.