UKGC
Review of One of the Most Respected Gambling Regulators in the World
Established in 2005, the United Kingdom Gambling Commission (UKGC) is in charge of licensing and regulating the entire gambling industry in Great Britain. This includes all forms of online and offline gambling and, since 2013, the National Lottery as well. In this UK Gambling Commission review, you will find information about the role of the UKGC regulator, how it handles casino licensing, and the top online casinos it licenses.
What Does UKGC Stand for and What Does It Regulate
The UK Gambling Commission (UKGC) has one main purpose, and that is to prevent crime within the gambling industry. However, this task has many components.
To begin with, it must protect players. This means that it has to ensure that UK casinos are providing an honest service, that games are not rigged, and that players have a fair chance of winning. Player protection goes further than this. The UKGC must ensure that operators have adequate measures in place to protect players' money and private information. It must also ensure that operators are not advertising to those who are underage or exploiting people who suffer from problem gambling.
The UKGC must also ensure that operators are not facilitating criminal activities such as money laundering or terrorist financing. If the UKGC deems that a gambling operator is in breach of any of these conditions, it can impose a number of penalties, including fines or the revocation of a license.
UKGC Licensing Objectives and Requirements
The UK Gambling Commission offers several different types of licenses for both online and offline operations. However, regardless of what type of license is being applied for, applicants will have to pay a fee and submit supporting documentation in order to become an official UKGC licensee.
Possible UKGC fees:
Application fee
Annual fee
Additional fee.
The fees involved very much depend on the operator's Gross Gambling Yield (GGY). An operator with a GGY below £550,000 will have to pay an application fee of £4,224 and an annual fee of £4,199. At the other end of the spectrum, operators with a GGY of £1 billion and above will have to pay an application fee of £91,686, an annual fee of £793,729, and an additional fee of £125,000 per £500 million of GGY.
When applying for a UKGC license, you will be required to submit several documents. These will vary depending on the nature of the business and the type of license being applied for. UK Gambling Commission licensee application documents:
Ownership structure diagram
Management structure
Share certificates
Articles of association
Certificate of incorporation
Memorandum of association
Individual identity documents
Policies & procedures - LCCP
Customer terms & conditions
Rules of play
Copies of gambling licenses from other jurisdictions
Policies & procedures - Remote technical standards & testing strategy policies
Gambling software supply details
Software supply method
Operational model map
System diagram for end-to-end process
Bank statements for all accounts for the last 6 months
Business plan
Audited accounts
Profit & loss projections for next 3 years
UKGC Complaints – How Does It Work?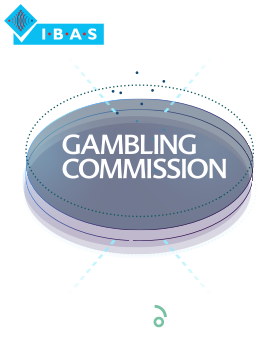 If you have a complaint about an online casino or any other gambling operator, and you are wondering, "How do I contact the UK Gambling Commission" you can find information about complaints on the UKGC website. The UKGC itself does not handle complaints; rather, it outsources them to approved Alternative Dispute Resolution (ADR) service. There are several of these, such as the ADR Group, eCOGRA, IBAS, and The Ombudsman Service Limited.
There are many reasons why a person may wish to make a complaint. For instance, a player could feel that they have had winnings unfairly withheld, that they have not been paid enough, that withdrawals were not handled correctly, that the casino has unfair terms and conditions, that the bonus offers were misleading, that their account was unfairly closed, that a bet was unfairly canceled, and so on. This happens because oftentimes, gamblers skip reading online casino reviews about the chosen operator and decide on registering solely based on a hunch.
However, people cannot approach ADRs directly. They must first complain to the gambling operator via their website and follow their complaints policy. By law, the business must respond to the complaint within eight weeks. If the person is not satisfied with the result, only then can they take the complaint to an ADR. The gambling operator will have at least one ADR provider that they work with, and they must issue a letter to confirm that a person can take their complaint to an ADR.
UK Gambling Commission License Types
The UKGC offers several different types of licenses, and they can be split into three groups, non-remote, remote and ancillary. There are close to 40 different types of UKGC licenses, but the next ones are those applicable to online operators.
Types of operating licenses by the United Kingdom Gambling Commission:
Remote Casino Operating License
Remote Casino Game host Operating License
Remote Gambling Software License
Remote Linked Licenses Gambling Software
Remote Bingo Operating License
Remote Bingo game Host Operating License
Remote General Betting Standard Virtual Events License
Remote General Betting Standard Real Events License
Remote Pool Betting License.
It is important that operators ensure that they apply for the right type of license. The license names are fairly self-explanatory. However, there are clear explanations of each available on the UKGC website.
How to Find Out If a Casino Is Regulated by This Gambling Authority?
It is very easy to find out if the United Kingdom Gambling Commission licenses an operator. To begin with, the gambling website, be it a casino, sportsbook, poker room, or anything else, should have its licensing information clearly displayed in the page footer. This should include the company name, its registration number, and its UKGC account number.
It is also possible to search directly on the UKGC website. There is a search box on the homepage where it is possible to search by the business name or account number. It is also possible to search the UKGC register for licensed individuals and premises.

01
Look for the UKGC logo in the footer of the casino website.

02
Go to the official UKGC website and search by name or account number.
Benefits for Licensees
The main benefit of obtaining a license from the UKGC is that it is one of the most-respected gambling authorities in the world. If an operator holds a UKGC license, then players will be confident that there are no doubts surrounding fairness, privacy protection, or money. It is a badge of honor that operators can wear, demonstrating that they uphold the very highest standards.
PROS
Extremely high standards of fair play
Excellent player protection
Transparent terms
CONS
License fees are expensive
Strict laws regarding the use of language in promotional text
Online Casinos Regulated by the United Kingdom Gambling Commission
The UKGC has issued hundreds of remote casino licenses covering thousands of online casinos (one licensee may operate several brands). It is one of the most sought-after licenses, as players trust it implicitly. As such, there is plenty of choice for those looking to play at a casino with a UKGC license. This makes it hard to choose only a few of them.
FAQ
Should I Only Play at UKGC Licensed Casinos?
The answer to this depends on where you are. If you are based in the UK, then absolutely, as it is the only legal way to gamble.
However, if you are not in the UK, then you should choose a casino that is licensed by whichever authority your local regulations recognize (this may well include the UK Gambling Commission).
Why Are UKGC Licenses So Well Respected?
Simply because the United Kingdom Gambling Commission has some of the highest standards of player protection in the world.
This not only means ensuring that games are fair, but it covers things such as ensuring bonus terms and conditions are fair, withdrawal policies are fair (in the UK, monthly withdrawal caps are illegal), there are responsible gambling measures in place, and so on.
What Measures Can the UKGC Take If Licensing Conditions Are Broken?
The UKGC has several powers it can make use of if a licensee is found to have broken the licensing conditions.
The most common form of punishment is a fine, and very often, this is accompanied by a requirement to address the issue that led to the fine. For instance, an operator may have to overhaul its AML practices and present the UK Gambling Commission with evidence. In extreme circumstances, the UKGC may revoke a license or even open criminal proceedings.
How Much Does a UKGC License Cost?
The cost of a license from the UKGC depends on several factors such as the type of license and the company's Gross Gambling Yield.
Remote licenses start in the region of £4200 per year and they can go as high as £793,000, or even higher in the case of companies with extremely large GGYs. There will also be an application fee, which once again depends on the type of license and GGY.