Hotel Golden Dragon Macau
Gambling Venue with Great VIP Rewards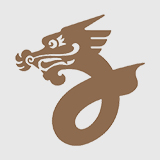 Log in to add it in your Favorites
The 483-room Hotel Golden Dragon Macau enjoys a prime location near the iconic Ruins of St. Paul Cathedral and vibrant Senado Square, making it a convenient choice for tourists and gamblers alike. Its proximity to the Macau Ferry terminal attracts many visitors arriving from Hong Kong. The hotel also features a spacious casino spanning three floors, although it's worth noting that the diversity of games available may not be the most extensive in Macau.

Address:

17-103, Rue de Malaca, Macau

Opening Hours:

24/7

Minimum Age:

21

Website:

http://www.goldendragon.com.mo/

Phone Number:

+85328361999

Email:

N/A

Amenities:

Rating:
The Gambling Floor and Games at Hotel Golden Dragon Macau
Though the Hotel has a 72,000-square-foot casino, the gaming options are less than other landbased casinos in the region. For a start, there are only three games on offer: baccarat, blackjack, and Sic Bo. There used to be a section for slots but that has since closed, meaning there's not a single slot machine in the building.
The first floor is a VIP club called Lucky Star, with seven tables and a MOP$1,000 buy-in. The majority of the table games are on the second floor with 40 tables with minimum betting limits set at MOP$100. The third-floor houses a couple of VIP clubs, Sun City and Sun City VIP. Buy-ins start at MOP$5,000 and MOP$10,000 respectively.
Hotel Golden Dragon Macau's VIP Promotions
The Player Card is an exclusive privilege reserved for VIPs, allowing them to accumulate valuable points redeemable for a range of perks, including dining, entertainment, and beverages. For VIP players, more substantial rewards like complimentary rooms and massages are tied to their initial deposits. For instance, a deposit of MOP$50,000 can earn them an impressive 1.1% cashback over the course of a month, enhancing their gaming experience.
Adult-Oriented Casino Amenities
Amenities appear to be a second thought. The swimming pool is tiny and closed for three months every year. There's a spa, but don't expect too much in the way of traditional health. The clue is in the spa poster, which shows some explicit entertainment! Then there's a tiny gym which consists of nothing more than 5 machines.
The so-called "nightclub" is really just a strip club with live sex acts. For those looking for something more palatable, there's a choice of two restaurants. One serves Cantonese fare and the other does an international buffet for a great price.

Hotel Golden Dragon Macau
Log in to add it in your favorites