Wynn Palace Macau
Premier Casino Experience & Luxury Amenities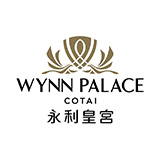 Log in to add it in your Favorites
Wynn Palace casino is among the largest gaming venues in Cotai, and it offers everything a gaming enthusiast could possibly need. Wynn Palace Macau opened in 2016, and it is part of the Wynn Resorts chain. The resort has that special "Las Vegas touch" that draws in masses of tourists and wins back-to-back awards.

Address:

Avenida da Nave Desportiva Cotai Macau

Opening Hours:

24h

Minimum Age:

21

Website:

www.wynnpalace.com

Phone Number:

+853 8889 8889

Email:

[email protected]

Amenities:

Rating:
Wynn Palace - Casino Floor and Gambling Options
Wynn Palace, being one of the more popular Macau brick-and-mortar casinos, offers a diverse selection for both newcomers and experienced players. With 350 tables, guests can dive into traditional games like blackjack, roulette, baccarat, and poker, each providing a distinct experience. Beyond these, the casino boasts 1,450 slot machines and electronic terminals, catering to varied tastes.
These machines give players a chance at massive jackpots with engaging graphics. Catering to its elite patrons, the casino features exclusive tables for high rollers, characterized by high stakes and significant rewards. These tables exude luxury, ensuring a top-tier experience for those who seek it.
Promotional Offers and Bonuses Available at the Venue
To enhance the gambling experience, the resort regularly rolls out a variety of promotions and deals tailored to cater to the diverse needs and preferences of its visitors. These promotions are primarily targeted towards guests who choose to stay at the hotel, ensuring they receive added value during their stay.
One of the standout features of these promotions is the exclusive dining offers. Guests can indulge in gourmet meals at discounted rates or enjoy special set menus curated by the resort's top chefs. These dining promotions cover a range of cuisines, ensuring there's something to tantalize every palate.
In addition to the culinary delights, Wynn Palace also extends invitations to its guests for special events and entertainment evenings. These events range from live music performances to theatrical shows, offering guests a chance to immerse themselves in a world of art and culture without leaving the resort. It is highly worth checking ahead of time to find out what Wynn Palace is offering before guests book their hotel stays.
Wynn Palace Casino Amenities and Dining
Wynn Palace casino is part of the larger Wynn Palace resort, which includes luxurious accommodations, amenities, and entertainment options beyond the gaming floor. These include the Performance Lake, SkyCab, Floral Creations and a number of fitness and spa facilities. There are plenty of options for hungry guests to grab a bite to eat.
You can pick from fine dining restaurants such as Sushi Mizumi and Chef Tam's Seasons to casual diners such as Red 8 or Hanami Ramen. Before leaving, guests can pick up a memento at the gift shop or fill the empty space in their luggage with fashionable threads from Alexander McQueen, Brunello Cuccinelli, Hermes or Balmain.

Log in to add it in your favorites