1xBet Co-Founder Sergey Karshkov Passes Away at 42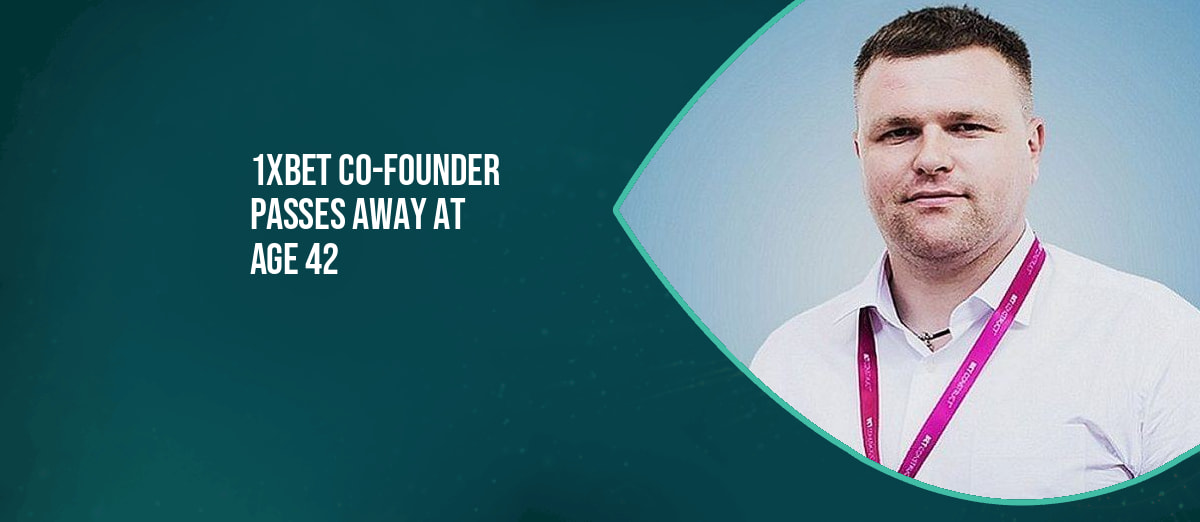 LISTEN TO THIS ARTICLE:
The online gambling industry was shaken by tragic news as Sergey Karshkov, the co-founder of 1xBet, passed away at the age of 42 following a medical mishap.
The shocking incident was revealed by Pavel Muntyan, a producer at the Russian animation studio Toonbox, who expressed his disbelief and sorrow on Facebook.
Described as one of the most athletic and healthy individuals by Muntyan, Karshkov met an unfortunate fate during a medical examination at a Swiss clinic. It is reported that an allergic reaction was triggered by the MRI fluid, causing the co-founder of 1xBet to fall into a coma from which he did not recover.
Born in Ukraine's Kyiv region in 1980, Karshkov later relocated to Bryansk, Russia. He held a significant position in the regional department of Russia's Ministry of Internal Affairs, leading the department for combating cybercrime. However, in 2020, he faced legal troubles when he and his partner Roman Semikhoin were accused of illegal gambling activities and money laundering through 1xBet. The Russian Investigative Committee placed them on a wanted list, and they became subjects of an international arrest warrant.
Karshkov and Semikhoin moved to Cyprus in 2016, where they continued to operate 1xBet. In an interview with Forbes Russia in 2021, Semikhoin stated that their decision to move was unrelated to the legal issues they faced. Instead, they aimed to build an international project outside of Russia, taking advantage of the company's success in Africa and Latin America.
Meanwhile, 1xBet is facing significant challenges in its operations. The company is embroiled in a legal battle with the Foundation for the Representation of Victims of Online Gaming (SBGOK) in Curaçao. Accusations include failure to pay out winnings and owing substantial amounts in unpaid taxes. The possibility of bankruptcy looms over the company as a final ruling is expected soon. However, due to its overseas base and legal complexities, the immediate impact on 1xBet's operations may be limited.
As the investigation into Karshkov's passing continues, authorities are working to determine the exact cause of his allergic reaction. His untimely death has left many shocked and saddened, as he made significant contributions to the world of online bookmaking and pursued entrepreneurial endeavours that left a lasting impact.
The passing of Sergey Karshkov serves as a reminder of the fragility of life and the unpredictability of circumstances. The online gambling industry mourns the loss of a prominent figure while facing the challenges and legal battles that lie ahead for 1xBet.