70% of Australians in Favor of Gambling Adverts Ban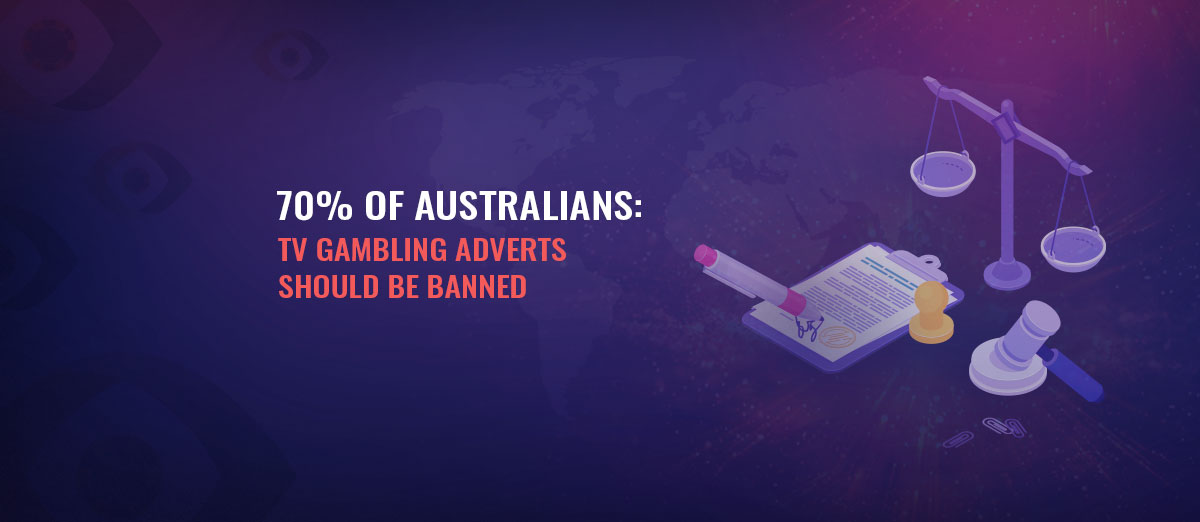 A poll conducted by The Australia Institute think tank has found that 70% of Australians support banning gambling advertisements on television.
The survey, which was conducted online, asked a weighted sample of more than 1,000 people whether they agreed with five statements about banning specific kinds of adverts. In total, 11% of respondents disagreed that gambling adverts should be banned.
When the results are broken down by gender, it was found that 70% of men agreed with a ban and the figure for women is slightly higher, 72%. When looked at according to age, 69% of those aged 18 to 29, 64% of those aged 30 to 39, 70% of those aged 40 to 49, and 69% of those aged 50 to 59 supported the ban. Above the age of 60, 78% supported the ban.
There are currently strict rules in Australia that broadcasters have to follow in regards to when and where they can show adverts for gambling and sports betting. The effectiveness of the rules is often called into question around this time of year as the nation tunes in to watch the Aussie Rules finals.
Some MPs, such as Victorian MP Zoe Daniel, are calling for more restrictions to be introduced as well as a new parliament inquiry into the promotion of sports betting.
I am deeply concerned about the normalisation of sports gambling and the proximity of gambling advertising to broadcast sport, particularly AFL and ARL football codes. When children are having conversations about sports betting "multis", wanting to set up sports betting apps on their phones and even betting on the federal election, we have an issue.
Figures from Nielsen, the data and market measurement firm, show that approximately AU$287.2 million was spend on gambling advertising in Australia in 2021.