£8.19 Billion Spent on National Lottery in 2022-23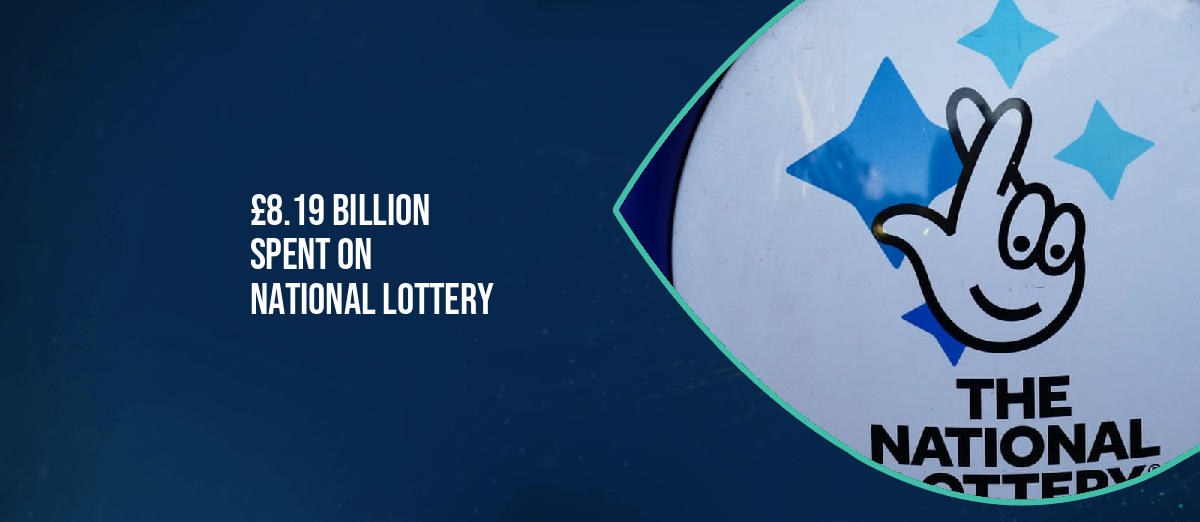 LISTEN TO THIS ARTICLE:
Camelot UK Lotteries, owned by Allwyn, has reported National Lottery sales of £8.19 billion for the 2022-23 financial year. The figure was boosted by record digital sales and it was £99.6 million more than the year before and the second highest annual total since the National Lottery launched in 1994.
The draw based games were the most popular with players and sales reached £4.74 billion, up £9.19 million from the previous year. According to Camelot, this was largely due to EuroMillions, which had 30 draws with jackpots of more than £100 million.
Instant sales were also up year-on-year. They increased by £7.7 million to £3.45 billion. This was largely due to players spontaneously buying Instant Win Games together with their EuroMillion tickets. However, there was a fall in the sale of scratch cards, which Camelot put down to a change in shopping habits and the challenging retail environment.
A total of £3.69 billion was spent on digital sales, up £274.2 million from the year before. Mobile was the most popular platform with £2.76 billion in digital sales from tablets and smartphones. Furthermore, the National Lottery app was downloaded 2.5 million times during the year and was responsible for 70% of mobile sales.
There was also good news for in-store sales, which increased in the second half of the year to bring in £4.5 billion for the year.
National Lottery players won a total of £4.69 billion, up £81.7 million from the previous year. Furthermore, 382 new millionaires were created, working out at more than one a day.
Over the year, an impressive £1.88 billion was raised for the National Lottery's Good Causes, taking the total since 1994 to more than £47 billion.
We're delighted to have grown National Lottery sales year-on-year to their second highest on record, creating almost 400 millionaires in the process. With £36.0m being raised each week for Good Cause projects around the UK and returns from ticket sales rising to their best-ever level, it's clear that The National Lottery is delivering for players and society in what are very challenging times. We have more exciting plans lined up for the year ahead to ensure that The National Lottery remains front of mind and brings people together at key national moments. And, we also remain committed to delivering the National Lottery in a safe and socially-responsible way.
Exploring the Impact on UK Society and Economy
The substantial growth in National Lottery sales not only reflects a vibrant gaming culture in the UK but also underscores the significant contributions made to societal and economic advancement. With £1.88 billion raised for Good Causes in the past year alone, the National Lottery continues to fund vital projects in areas such as arts, education, health, and environment, underlining its relevance beyond entertainment. Moreover, the generation of 382 new millionaires speaks to life-changing opportunities for individuals and the ripple effect on local economies.