888 Indicates Interest in Acquiring William Hill's European Assets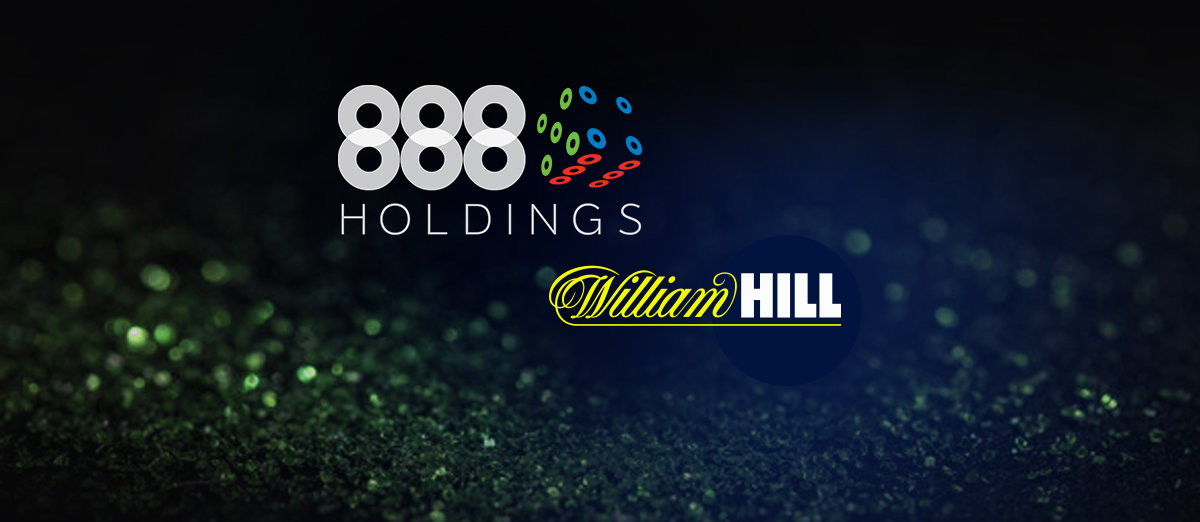 The online gambling company 888 has expressed an interest in purchasing the European side of William Hill's operations. The move may be possible because of the potential £2.9 billion acquisition of the bookmaker by Caesars.
Speaking in September, 888's chief executive Itai Pazner said that 888 is "in a good position to make acquisitions."
We are going to look at any asset that can be relevant for us, and within that list, if that opportunity [to purchase William Hill assets] comes our way that could be relevant for us.
Pazner made the comments just a few days after the William Hill board announced that it had recommended the £2.9 billion takeover bid from Caesars Entertainment to shareholders. Caesars made it clear that it is mainly interested in William Hill's US operations and that it would be seeking "alternative owners" for the UK and European operations.
Since the start of the coronavirus pandemic, 888 has seen a huge boost in profits as more people turned to online gambling to pass the time during lockdown. Last month, the company said that its profits before tax rose 130% to $50.9 million in the first six months of this year compared to the same period of last year, and attributed much of this to the increase in new players on its poker platform.
The same period saw revenues increase 37% to $379 million, which led to the company upgrading its outlook for the year and issuing a special dividend of 2.8 cents per share in addition to an interim dividend of 3.2 cents per share.
William Hill's UK and European operations include around 1,400 betting shops in the UK and online gambling services in the UK, Spain, Italy, and Sweden. 888 is likely to be primarily interested in William Hill's online operations and it is not clear what the fate of the betting shops would be if 888 made a successful bid.
This is not the first time that William Hill and 888 have considered combining. Back in 2015, William Hill made an offer to acquire 888 in a deal that put 888's value at £700 million. However, the deal fell apart after one of 888's biggest investors demanded a higher offer. Then, in 2016, 888 joined forces with The Rank Group to make a bid for William Hill; however, that, too, failed to get off the ground.
888 is not the only company interested in William Hill. The bookmaker Betfred has expressed an interest in purchasing William Hill's betting shop portfolio. Fortunately for 888, this could solve the problem of what to do with them and when asked if 888 would consider selling the betting shops to Betfred, Pazner responded, "that could be a potential move but these are all theoretical scenarios."
It was also revealed that the top executives at William Hill, CEO Ulrik Bengtsson and CFO Matt Ashley, are inline to receive cash payments of as much as £2.1 million if they remain with the company until Caesars successfully sells "all of substantially all" of the bookmaker's non-US business assets.