Albrecht Becomes Superbet New Chairman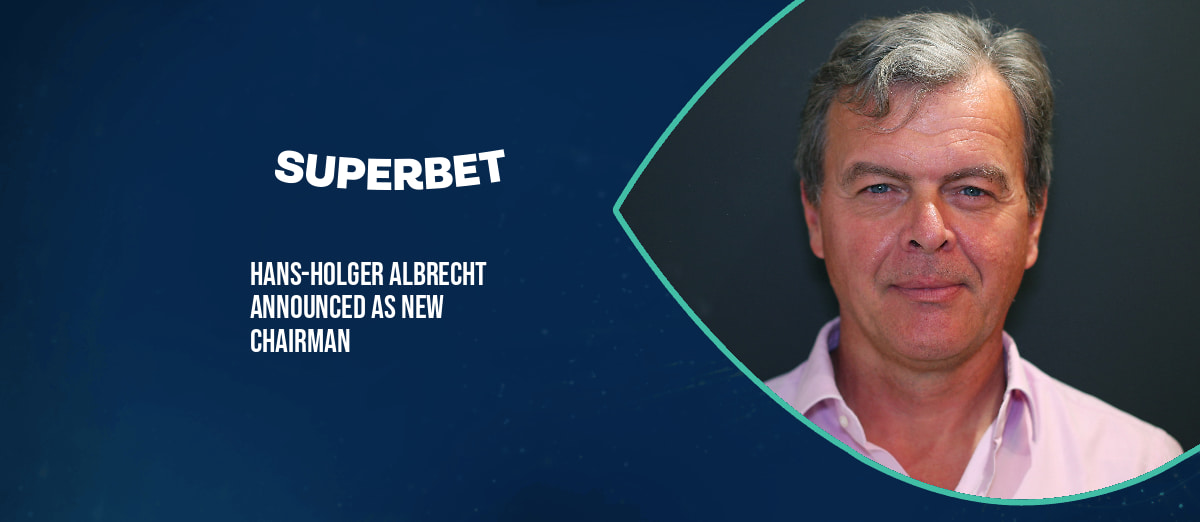 Romania-based iGaming and sports betting operator Superbet Group has appointed Hans-Holger Albrecht as its new Chairman.
Prior to joining Superbet, Albrecht acquired senior and board-level experience working across various senior-level positions in his professional career.
He is the Chairman of the online real estate platform Scout24 Group and Storytel, an audiobook and e-book streaming service. He is also a board member at communications and digital services firm Veon Ventures.
Albrecht has formerly worked as Chief Executive at Deezer and has held related senior executive roles at Telegram and media group Tigo/Millicom International and Modern Times Group, MTG AB.
Superbet presents an exciting opportunity in terms of its growth trajectory and continued expansion plans. I have been impressed by the ambitions of the company, the responsible approach to its customers, and the high level of innovation and entrepreneurship shown by the team. I am pleased to take on the role of Chairman and look forward to supporting the high-caliber management team on this inspiring journey as the company continues to deliver on its sustainable, international expansion strategy.
The appointment of Albrecht aligns with Superbet's intention to achieve a public listing and expand in various gaming regions around the world.
This is an amazing moment as we write an important page of the Superbet story. As Chairman of the board, Hans-Holger Albrecht will take the group to the next level in terms of strategic vision.
Last month, Superbet partnered with OKTO, an omni-channel fintech technology provider, to make digital payments on its retail and online offerings easier for customers.