Aristocrat Partners with Inspired to Launch Virtual NFL Games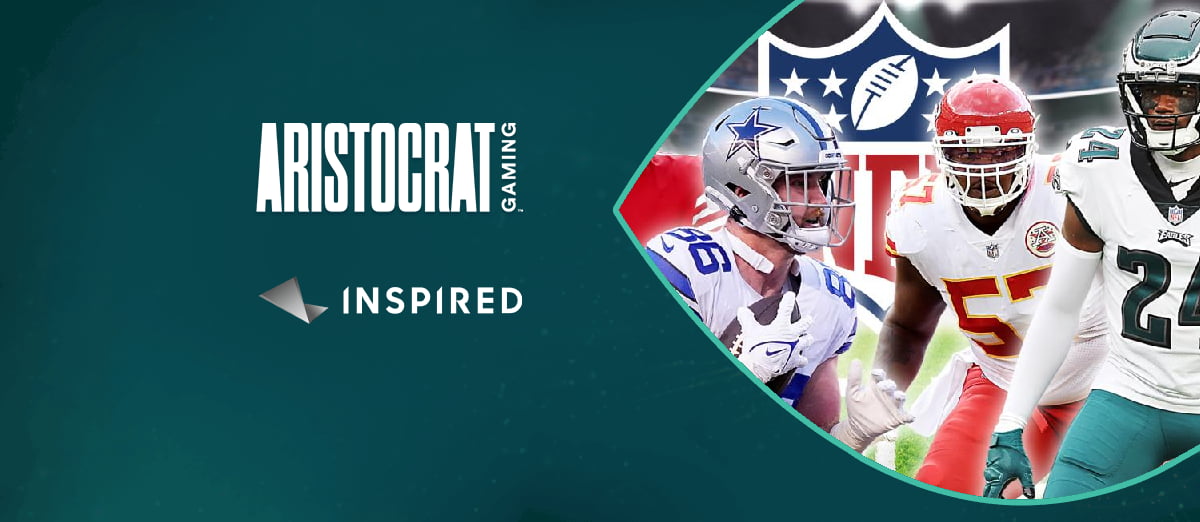 LISTEN TO THIS ARTICLE:
Aristocrat Gaming, the gaming supplier, has announced it will partner with Inspired Entertainment in a deal to launch its virtual NFL sports offering.
Aristocrat has a multi-year licensing agreement already in place with the NFL, which allows for a game to provide simulated matches between NFL teams.
Under the terms of the deal, the developers have access to the logos and marks of all 32 NFL teams in the franchise. As well as the Super Bowl and Conference logos, which will make the virtual games more realistic and enhance the experience for players.
Players of the virtual NFL games will have the chance to wager on these games, with many of the popular bets available, including regular moneyline wagers, the over/under total points markets, and a variety of touchdown betting.
We are delighted to work with the NFL and Aristocrat Gaming on this historic new simulated gaming experience to bring fans a unique way to connect with the game, even in the off-season. We look forward to launching this partnership and reaching millions of NFL fans with exciting entertainment options both online and in retail.
The collaboration between Aristocrat Gaming and the NFL sees the addition of a potential NFL customer base of 500 million fans worldwide. This deal will give Aristocrat the opportunity to bring its titles to a new audience and raise brand awareness.
Through Inspired, this NFL license expansion into virtual sports presents a ground-breaking entertainment option that's never been done before, As part of our overall NFL strategy, we are thrilled to tap into the global appeal the NFL offers to current and new fans and casino, sports betting, and lottery players.