ASEAN Gaming Summit 2023 Closes with Record-High Number of Attendees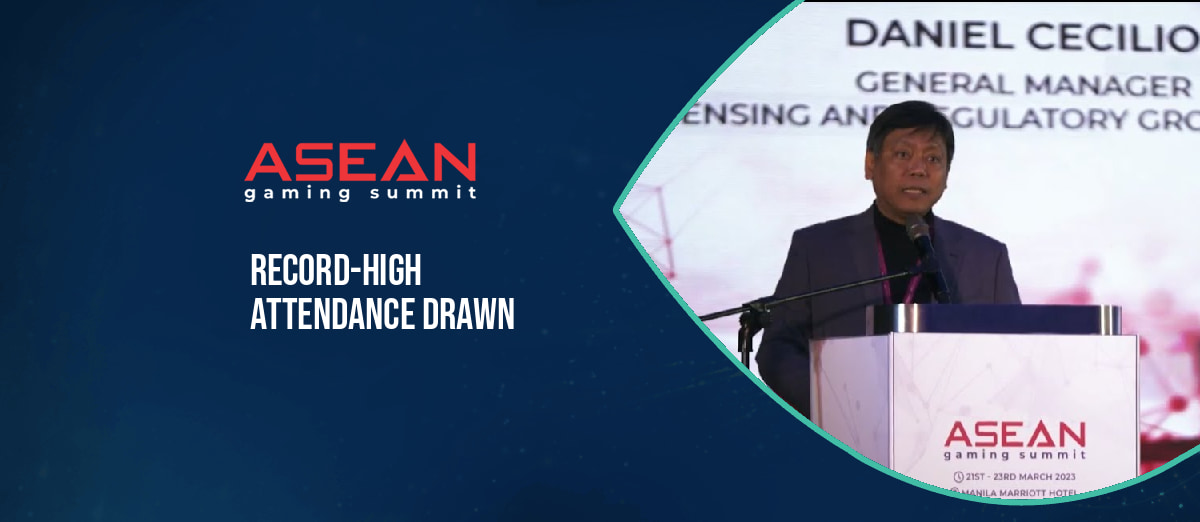 LISTEN TO THIS ARTICLE:
The ASEAN Gaming Summit 2023 has closed in Manila, the Philippines, with a record-high number of attendees. The three-day event, organized by Asia Gaming Brief, welcomed nearly 1,300 participants from around the world, representing a diverse demographic.
Attendees came from Macau, Armenia, Australia, Cambodia, Cyprus, the UAE, India, Germany, the UK, Indonesia, Japan, Korea, Malta, Ukraine, Vietnam, and Singapore, highlighting the event's global appeal. In addition to strong participation, this year's edition expanded its offerings by adding an exhibition, which attracted dozens of exhibitors from around the world to showcase the latest technology and advancements in the gaming industry.
Among the numerous exhibitors, GamingPe, Hann Resorts, Angel Singapore, Naga Games, and BetConstruct gave their strong support to the event's new segment. The ASEAN Gaming Summit 2023 also received strong support from the Philippine Amusement and Gaming Corporation (PAGCOR).
The group's new Chairman and Chief Executive Officer, Alejandro H. Tengco, delivered the opening address, while keynote speaker and Hann Resorts CEO Daesik Han recounted ongoing successes and shared his plans for expansion at the conference.
Asia Gaming Brief Managing Director Luis Pereira praised the event's success, stating that "this year has been ASEAN Gaming Summit's biggest-ever edition, demonstrating just how much the gaming industry has emerged stronger and more vibrantly from the limitations caused by the pandemic." He extended his gratitude to the team and supporters, including PAGCOR, the regional operators, and the speakers, moderators, and presenters, noting that the event would pave the way for even better iterations in the future.
Asia Gaming Brief General Manager Vicky Chan echoed the sentiment, stating that the event had received "an abundance of positive feedback from our sponsors and exhibitors" and that attendees were already eagerly anticipating the next event.
Closing out the final day of the ASEAN Gaming Summit were the Poker Meet at Newport World Resorts and the Closing Party at XYLO, at The Palace Manila. The event's success signals the gaming industry's resilience and growth, as well as its potential for further expansion and innovation.