Atlantic City Casinos to Fight Continuation of Smoking Ban
The casinos based in Atlantic City have been open for business since July of last year. However, one of the conditions for their re-opening was that smoking was banned in them. Now, people on both sides of the debate are trying to make sure that the right decision is taken on whether smoking is allowed again.
Why Was Smoking Banned?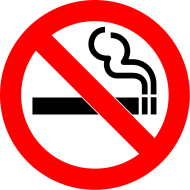 In the midst of the worst of the Covid-19 crisis, it was easy to see why smoking was banned in casinos. Since the pandemic revolves around a respiratory disease, it was an easy decision to ban indoor smoking from the nine casinos in Atlantic City.
The medical advice at the time was that breathing second-hand smoke could be damaging for the health of casino-goers who were infected with the virus or in the process of recovering from it. This led to casinos in the area losing their exclusion from the New Jersey 2007 Smoke-Free Air Act that bans smoking in most other indoor places.
What Happens Next?
The owners of the casinos in Atlantic City want smoking to be allowed again, as they fear the loss of customers if only non-smokers are allowed to play in them. They also claim that the air filtration systems used in these establishments greatly lower the risk of second-hand tobacco smoke causing any problems.
On the other hand, anti-smoking campaigners are trying to get the authorities to permanently ban smoking in casinos. New Jersey Governor Phil Murphy was quoted a few weeks ago as having "no opinion" on the matter. However, he pointed out that the anti-tobacco campaigners make a compelling case.
The CDC states there is no level of second-hand smoke that is free of risks and that even a brief period of exposure can immediately cause damage to us. They say that the only solution is to completely ban smoking indoors.
With the Atlantic City casinos already taking a big hit on their profits in the last year, this issue could be crucial to their ability to stay in business.
Going completely nonsmoking would place Atlantic City casinos at a competitive disadvantage with other nearby casinos that allow smoking.