Bally Bet Partners with the NY Yankees to Be an Official Betting Partner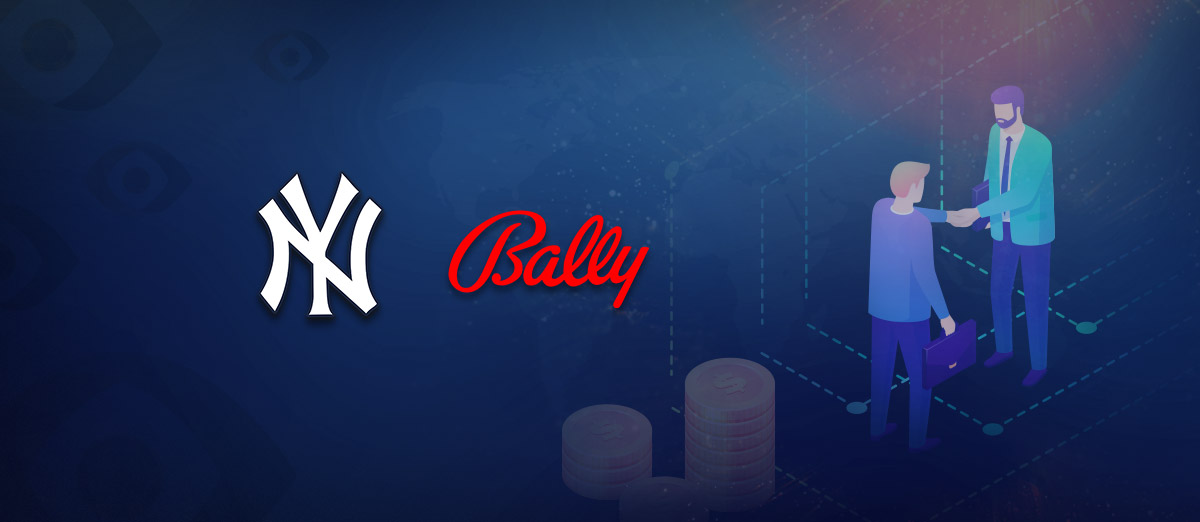 The Bally Corporation has announced a partnership with the New York Yankees, the Major League Baseball (MLB) team, to be an official sports betting partner with its sportsbook.
The Bally Bet sportsbook will be the principal brand of the Bally Corporation to be designated as the official partner, and in the terms of the agreement, Bally Bet will have marketing rights to the Yankees for the remainder of the baseball season.
Bally's will receive the rights to New York Yankees trademarks and marketing designations. The deal also sees other brands in the Bally Corporation involved with the Yankees. These include Bally Casino to be the team's official iGaming partner, and Bally's Casino Atlantic City will also become an official betting partner of the Yankees.
As part of the deal, Bally's will receive advertising via LED displays in various locations throughout the Yankees stadium. This will include the outfield wall that lines the playing field and parts of the Main Level bars to the right and left of the field. Plus in-game features for Bally's on the centerfield video game board in the stadium.
We are excited to begin this partnership with Bally's, We hope that their branding in Yankee Stadium along with their in-Stadium customer engagement will greatly strengthen Bally's overall gaming presence in New York.
The Bally Bet Sportsbook is currently operating in six US states and continues the Bally's Corporation strategy of increasing its footprint in regulated states in North America. As well the MLB, the Bally Bet Sportsbook is an authorized gaming operator in the NHL, NBA, and WNBA franchises.
This is a great partnership that will give Bally Bet and our other Bally's Interactive brands terrific visibility in New York, The Yankees' history as a franchise and their popularity as a global brand speaks for itself.