BetMGM Partners with Almost Friday Media in a Content Deal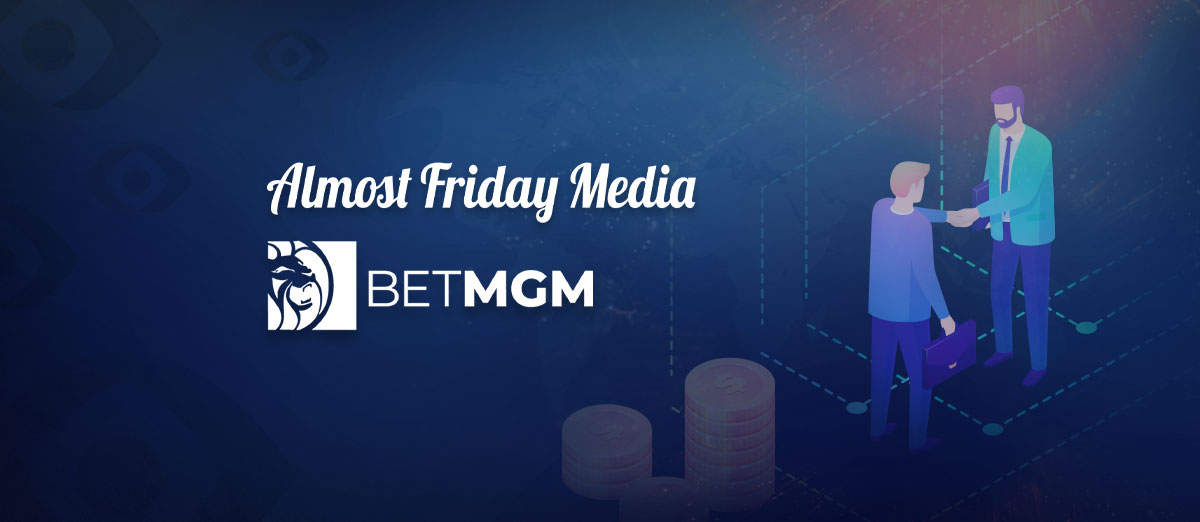 BetMGM has signed an agreement to supply its content to the comedy platform Almost Friday Media.
BetMGM, the gaming and sports betting company, has decided to partner with Almost Friday Media in a bid to promote the company on the irreverent comedy network. This exclusive deal will make BetMGM the sole betting partner for Almost Friday Media.
Under the terms of the deal, the comedy network will receive live sports-related events, merchandise, and highlight potential betting opportunities. The content from BetMGM will be integrated across the Almost Friday media network in a planned schedule.
This is the latest of several partnerships BetMGM has entered into, to expand the company's growth. This includes BetMGM to be the official sportsbook partner of NFL Canada.
Elevated, organic content is a key ingredient in our plans for keeping BetMGM's voice differentiated as a premium online gaming platform. Almost Friday Media is a great partner to help us continue to distinguish ourselves as an industry leader.
Almost Friday Media comprises over 25 brands on the network and works with several blue-chip companies. The platform has over 7 million followers and over 120 million impressions every week.
We're excited to work with BetMGM to create content highlighting how to responsibly enjoy the phenomenon sweeping the country. […] Sports is a vital pillar of the Almost Friday content ecosystem. As sports betting continues to come online in the U.S, we know it can be intimidating for the new fan.