Boldplay Unleashes the Beast With Their Latest Brute Force Slot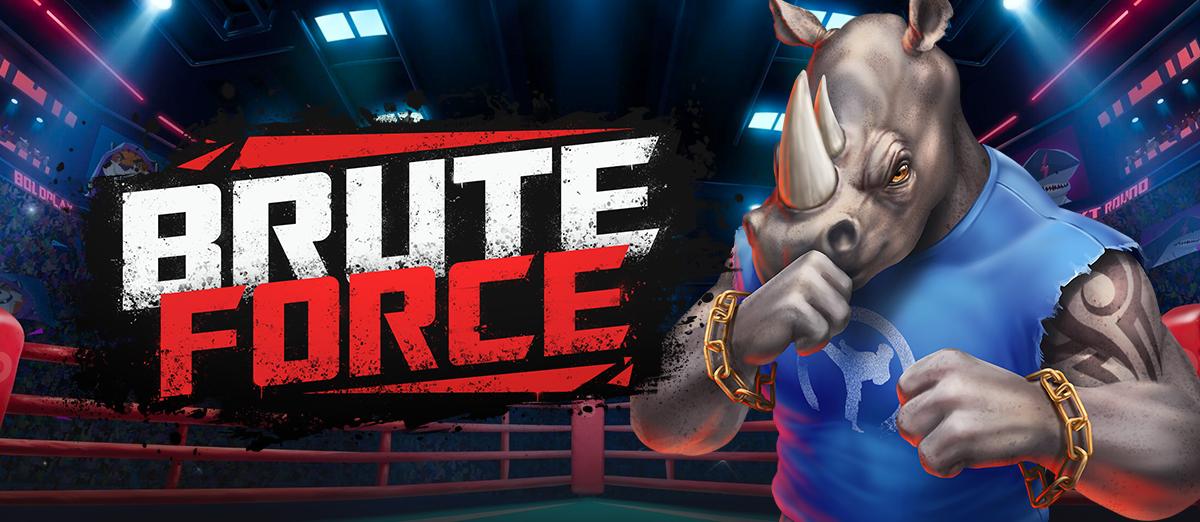 LISTEN TO THIS ARTICLE:
Are you ready to step into the ring and unleash your inner beast? Boldplay presents Brute Force, a thrilling MMA-themed slot that promises players a wild ride through a world where ferocious fighters battle it out for the championship belt.
Brace yourself for a brawl like no other as you dive into this adrenaline-pumping slot game, filled with an all-star cast of battle-hardened beasts.
The Thrilling Features of Brute Force Slot
In Brute Force, you'll find yourself face to face with a fearsome lineup of fighters, each one representing higher value payouts on the reels. These combatants include apex predators and pugilistic pandas, each more intimidating than the last. But it's not just the fighters that will keep you on your toes; the game also features substitute wilds, scatters, and coins that offer a chance for instant-win cash prizes. This slot truly takes the concept of a "Rumble In The Jungle" to a whole new level.
One of the standout features of Brute Force is the instant collect bonus. To trigger this, all you need to do is land a "collect" symbol during your spins. When you achieve this feat, the value of all coins that appear on the same spin will be added together and awarded as a bonus payout. It's a thrilling way to boost your winnings and adds an extra layer of excitement to every spin.
But that's not all! Brute Force offers even more opportunities for players to score big. By landing three or more scatter symbols in any position, you can trigger free spins or re-spins. This choice is entirely in your hands. You can opt for a conventional free spins round, which benefits from random wild multipliers worth up to 5x, or you can go for the Blitz bonus, where the first reel is held for the entire feature, increasing your chances of landing big wins.
Related: Top 10 Slots You Can't Afford to Miss in November 2023
Unleash Your Inner Beast
Boldplay's CEO, Valli Fragoso, is excited about Brute Force's release.
Brute Force is the latest hard-hitting slot to come out of the Boldplay studios and gives players the chance to enter the ring and fight their way to free spins, re-spins, and instant-win cash prizes that could be worth up to 50,000 times their stake.
With six reels and an impressive 3,072 ways to win, this game packs a major punch that perfectly aligns with its heavyweight theme. Boldplay expects Brute Force to become a knockout hit with both operators and players as it debuts at live online casinos hosting their slots later this month.
With its fierce fighters, exciting bonus features, and the chance to win big, Brute Force is bound to satisfy your appetite for action and rewards. Strap on your gloves and get ready for the fight of your life!