Caesars to Charge 888 £250M Less for William Hill Non-US Assets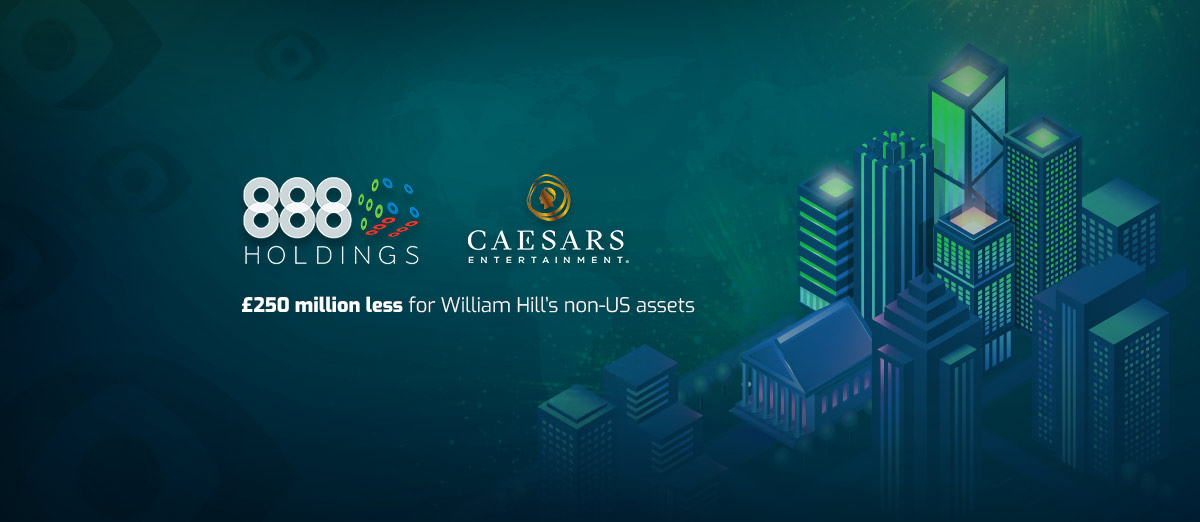 Caesars Entertainment and 888 Holdings have renegotiated their deal regarding William Hill's non-US assets. The cash consideration payable when the deal closes has been reduced to £584.9 million.
Under the terms in the original deal, 888 was to pay Caesars £834.9 million for the assets. However, the price was reduced by £250 million to "reflect the change in the macro-economic and regulatory environment" since the original deal.
The renegotiation means that the total enterprise value of the acquisition is now £1.95 billion, down from £2.2 billion.
The new deal also includes terms to pay up to £100 million in deferred consideration in 2024, conditional upon the enlarged 888 Group achieving a certain level of EBITDA for 2023. If the conditions are met, then 888 may pay it in cash or through the issue of new ordinary shares.
The board of directors of 888 continues to believe that the acquisition represents a transformational opportunity for 888 to significantly increase its scale, further diversify and strengthen its product mix and build leading positions across several of its key markets. The board continues to believe the acquisition has highly compelling strategic and financial benefits, with the current macro-economic environment and changing market conditions across its key markets only serving to strengthen the rationale for bringing together two highly complementary businesses and combining two of the industry's leading brands.
The transaction is still subject to the approval of 888 Holdings' shareholders and regulatory approvals. However, it is expected that the transaction will close in June 2022.