California Man Hits Life-Altering $1 Million Lottery Jackpot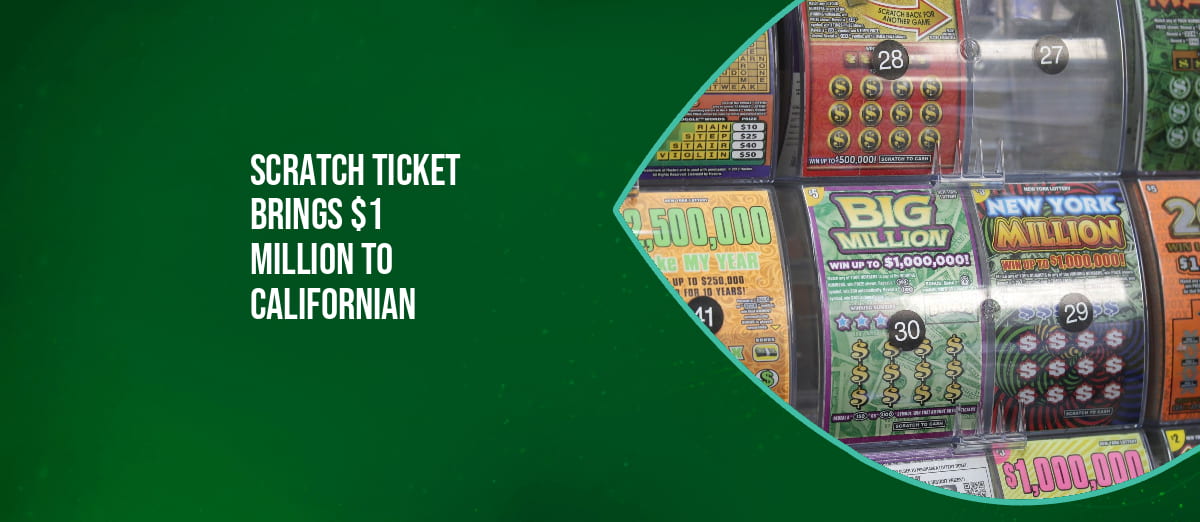 LISTEN TO THIS ARTICLE:
A routine visit to a gas station for a cup of coffee turned into a life-changing moment for a California man. Nabi Hasani from Chula Vista followed his gut instinct and decided to purchase a $10 scratch-off ticket while stopping by the Arco ampm minimart on E Street. Little did he know that this spur-of-the-moment decision would lead to a significant windfall.
Hasani recounted his experience to the California Lottery, stating that he randomly chose "The Perfect Gift" scratch-off ticket. After scratching off several panels, he was down to his last three squares when he uncovered a bell and the astonishing figure of $1 million. Overwhelmed with disbelief, Hasani sought confirmation from the cashier and even showed the ticket to his children for verification.
"It was just a random pick. I asked the cashier if it was true that I won," Hasani said. "I still went home and showed my children and asked them to confirm it, too."
The scratch-off game Hasani played features 20 panels, and players must find a bell and the $1 million symbol to claim the prize. Hasani's stroke of luck occurred when he placed his coin on box number 17, revealing the life-changing amount. Overjoyed by his newfound wealth, Hasani expressed his delight at the fact that his win would also benefit others.
The California Lottery has a strong commitment to raising funds for public education. Regardless of whether a ticket is a winner or loser, every purchase contributes to this noble cause. According to a press release by the California Lottery, their sole mission is to generate more revenue for public schools.
"What a surprise!" Hassani exclaimed. "To know I'm helping schools and the children… It's the best thing, actually."
In addition to the incredible win for Hasani, the owner of the Arco ampm minimart that sold the winning ticket will also receive a bonus of $5,000. This serves as a testament to the excitement and positive impact that such wins can bring, not only to the winners themselves but also to the retailers involved.
From Coffee Run to Life-Altering Win
Hasani's story serves as a reminder that fortune can strike unexpectedly. It highlights the thrill and life-altering possibilities that come with playing lottery games. As Hasani basks in his newfound wealth, he can take pride in knowing that his win will contribute to improving educational opportunities for children across the state.
While the chances of winning such a significant prize are undoubtedly slim, stories like Hasani's remind us that when playing responsibly, dreams may come true. So, the next time you find yourself at a gas station or convenience store, consider taking a chance on a lottery ticket. You never know what surprises may be in store, and it could just be your lucky day.