Cape Town Taking New Gambling Bill under Consideration
The Western Cape High Court recently made the announcement that clauses in the current gambling bill are being rendered null and void. This comes as public comments on the proposed new gambling bill for the area are being considered.
An application has been submitted to the court by Tsogo Holdings for relief for the amendment of its Caledon and Mykonos Casino licenses. This would make it possible for those casinos to operate in the Cape Metropole under the new legislation, should it be introduced.
Yet, in response to the application from the company, the Western Cape Gambling and Racing Board have stated that it is not competent enough to consider such. And this doesn't solely relate to the Tsogo Holdings licenses but all those based in Western Cape. According to the regulatory body, further aversions sought out by the relief could potentially lead to what it described as "cannibalism in the industry". The Grand West Casino, which is found in the metropole, could be highly affected by this.
At the same time, according to the board's explanation given, it is not permissible to apply for an amendment of a license when an owner intends to substitute one premise for another.
It is also because of this rule that a fresh license should be acquired by the owner, specifying the new premises on it, as required by law. Speaking on the high court matter, Premier Winde said that the City would not be taking the matter on appeal at all.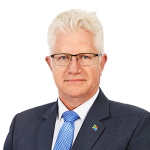 I take note of the outcome in the matter on July 2, 2021, and that the judgment has declared the old Western Cape Gambling and Racing Policy Determinations (the policy) invalid, but which declaration of invalidity has been suspended for a year so that a new regulatory policy for gambling can be put in place.
The proposed new gambling bill has been published for public comment already. The judgment of the public will then be taken into consideration in the finalization of that bill.