Catena Media Revenues Fall 5% YoY to EUR 28.9 m in Q2 2022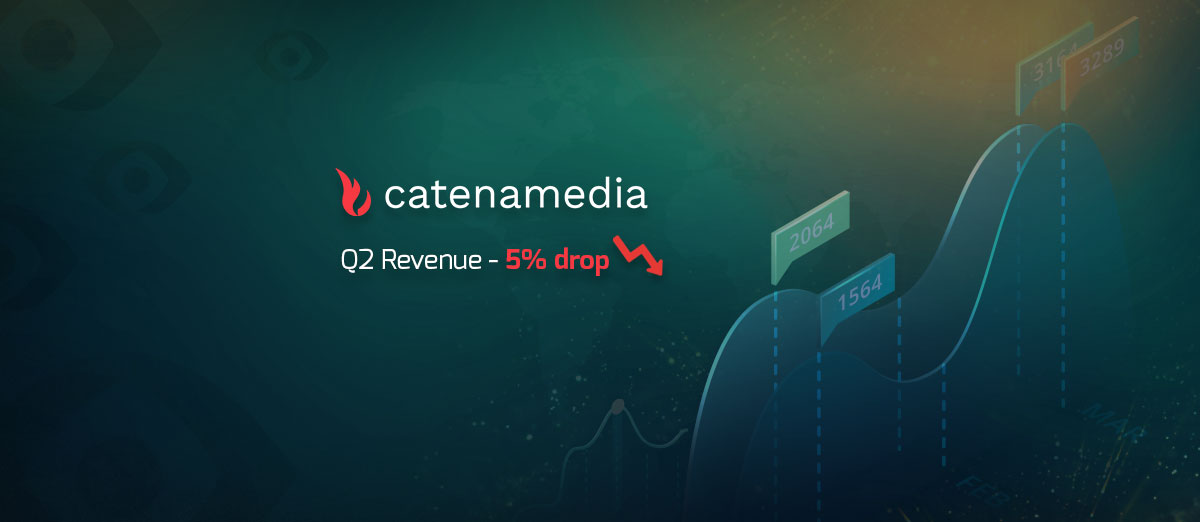 Catena Media, the company that specializes in generating leads for online gaming operators, has reported its revenues for Q2 this year were EUR 28.9 million a drop of 5% from the same period last year.
Additionally, the Adjusted EBITDA was down to EUR 34.7 million from EUR 40.2 million a decrease of 14%. The report explained that the downturn in results was partly due to the turbulent economic times being experienced in the European region.
A highlight in the Catena Media trading figures for the second quarter this year is the revenues from the North American market. In the US the revenue in Q2 this year saw a rise of 21% to EUR 14.9 million up from EUR 12.4 million for the same period in 2021.
The statement detailed that difficult economic circumstances in the European market have also had an impact on the revenue figures in Q2 for Catena Media in the casino and sports betting sectors.
The report stated another issue was the revenue from the entry into the newly regulated Ontario market was a bit slower than envisaged. Plus, some launch dates for the start of regulated betting in some US states have been pushed back.
The combination of these factors means that the target revenues of $100 million for the year, for North America, will not be met and are now expected to be achieved by mid-2023.
Q2 proved a challenging quarter for Catena Media as largely external factors led to a disappointing 5 percent dip in group revenue and a margin squeeze in parts of the business that caused adjusted EBITDA to decrease by 40 percent. A sharp deterioration in global economic conditions affected trading in multiple markets, denting performance in parts of our online sports betting and casino portfolio just as we had taken on extra cost to support new market launches and product upgrades. […] In our large North American business, our cost-per-acquisition revenue model partly insulated us from the margin pressures elsewhere. Sportsbook revenue rose despite Q2 being the closed season for North American sports. I was pleased to see a strong contribution from Lineups.com, the national sports website we acquired in May last year