Decline in Delaware February Gambling Handle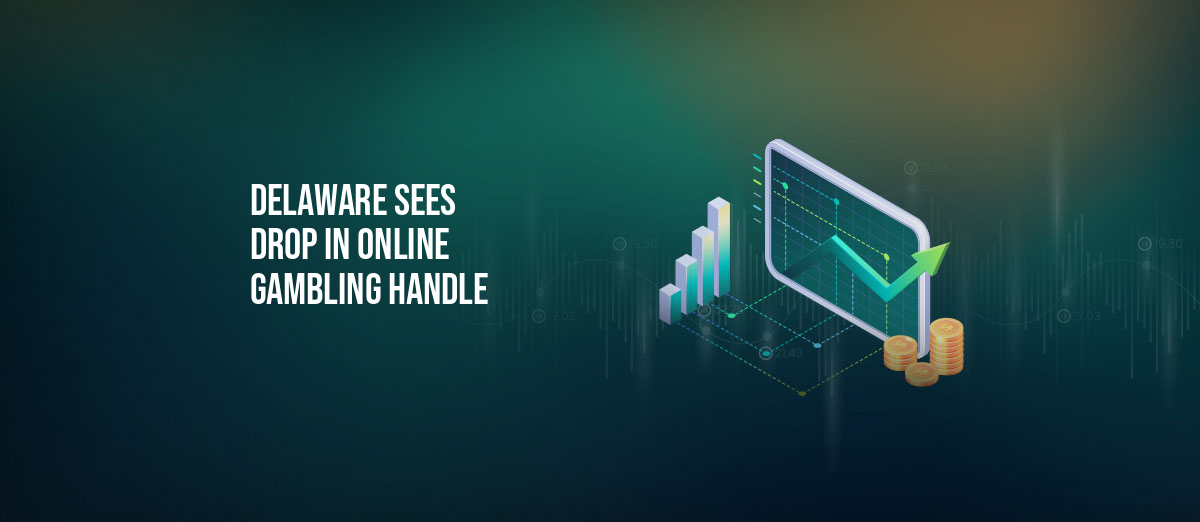 LISTEN TO THIS ARTICLE:
Latest figures reveal that the online gambling handle for the state of Delaware dropped for the second month in a row, with February's data showing that this figure was down 13.8 percent from January.
As such, the total online gambling wagering handle came in at $38 million compared to $44.3 million for January. Despite this, though, it was still up year-on-year for the same month in 2022 by 55.7 percent, with this figure being recorded at $24.4 million.
Despite the recent decline, there is still considerable progress over the last 12 months, with online gambling seemingly becoming more popular in Delaware.
The revenue, meanwhile, came to $1.1 million, compared to $1.2 million from the month before, though this was an increase of 30.5 percent for the same month a year previously which reached $843,247.
Perhaps a more staggering reading could be related to sports betting. The handle for this in February was $4.1 million (a drop of 51.8 percent), with January's being recorded at $8.5 million. Furthermore, it was also 21.2 percent down on February 2022, which came in at $5.2 million.
Sports betting revenue showed mixed results. Although it was a concerning 81.3 percent down from January ($306,573 compared to $1.6 million), it was still 212.2 percent up on February 2022, which was recorded at $98,135.
What Has Caused the Decline?
While the drop in gambling handles could be associated with a number of reasons, one that jumps out immediately is that the NFL season comes to an end in early February, essentially meaning that there are fewer options for people to wager on.
The NFL is itself one of the most popular betting markets in the US, attracting 100s of millions of bets every year, across multiple sportsbooks. However, there is perhaps more cause for concern than normal based on these latest figures for February.
Although it would have been expected that sports betting handle and revenue might drop in February, to decline by so much in just one month does set alarm bells ringing.
It could well be that bettors in the state are beginning to feel the effects of recent rising interest rates in the US and, as a result, were reluctant to gamble as much of their disposable income.
Despite this, though, it is still the job of the operators to respond to such events in a manner that can help to mitigate the risks of such a possible decrease. Either coming up with effective marketing and promotional campaigns or complementary incentives could well have helped to have a positive effect on the numbers.
The following months may well represent a concern for operators in the state based on these last figures, and, as a result, they may have already decided how they will prepare for this.