Embark on a Magical Journey with SYNOT Games' Winfrey Treasures Slot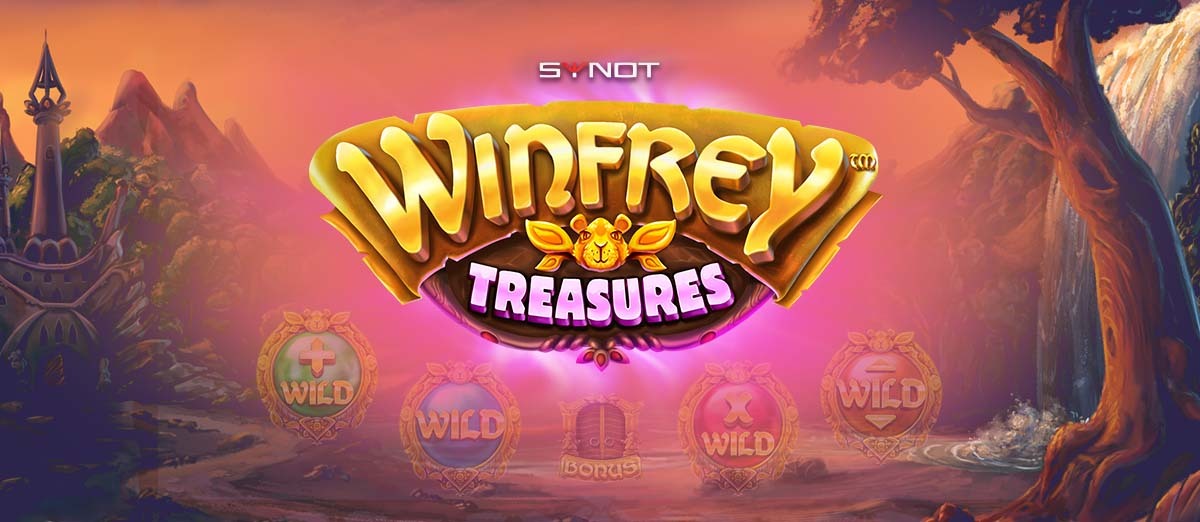 LISTEN TO THIS ARTICLE:
SYNOT Games, a renowned name in the world of online gaming, has once again proven its prowess in creating captivating slot games. Their latest addition, Winfrey Treasures, promises to take players on a thrilling journey filled with magic, mystery, and ample opportunities to win big.
The game's intriguing premise sets the stage: A king, a druid, and a knight converge at a mystical portal. But what secrets and treasures lie beneath this portal? That's for the players to uncover as they delve deeper into the game.
Slot Features and Potential Payout
SYNOT Games' Winfrey Treasures is a 5-reel video slot that boasts a plethora of exciting features designed to enhance the gaming experience. With 15 symbols on the reels, players have ample opportunities to form winning combinations. One of the standout features of the game is the Expanding and Multiplying Wild symbols. These symbols can significantly boost the player's chances of securing a win by expanding across the reels and multiplying the payouts.
But that's not all. The game also introduces nudge symbols, which can push other symbols into winning positions, and Bonus symbols that can trigger the coveted Free Spins feature. With an RTP (Return to Player) range from 85.05% to the massive 98.00%, players can expect a fair and rewarding gameplay experience. The game's medium volatility ensures a balanced mix of frequent smaller wins and occasional big payouts.
The maximum win potential of Winfrey Treasures stands at a whopping 1000 times the bet. With 10 paylines to play with, players have multiple avenues to strike it rich. Moreover, Winfrey Treasures caters to a wide range of players, from casual gamers to high rollers, with the minimum bet starting at a modest 0.10 EUR, while those looking to up the stakes can wager as much as 200 EUR.
For players who thrive on adrenaline and love to test their luck, the game offers a tantalizing gamble feature. Here, players have the chance to double their winnings by making a correct guess. However, there's a catch. A wrong guess means they forfeit their win, adding an element of suspense to every spin.
More Than a Slot
In conclusion, Winfrey Treasures by SYNOT Games is not just another slot game; it's an adventure waiting to be embarked upon, just like their previous mesmerizing Toro Wilds Reel and Madam Lucky slot games. With its rich graphics, immersive storyline, and plethora of features, it's set to become a favorite among slot enthusiasts.
Whether you're in it for the thrill, the story, or the potential rewards, Winfrey Treasures promises an unforgettable gaming experience.