Evoplay Sells NFT Artwork to Support Ukraine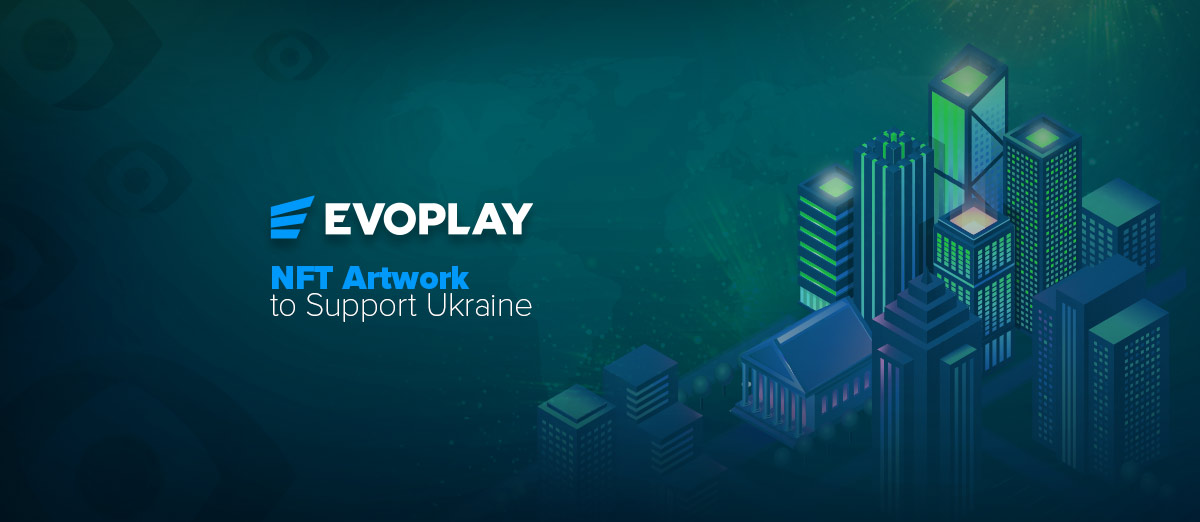 Evoplay has launched a range of NFT artwork to help and raise funds to support Ukrainians.
So far, five NFTs have been released, each one depicting different aspects of war, and each one can now be bid for here. The series has been called "Images of War," and it was created to show the "courage, faith and strength" of Ukraine and the nation's ability to withstand Russian aggression.
The first, titled UA24.02.22, depicts a woman engulfed in flames. It was created to remember the first day of the war. However, the woman is adorned with Ukraine's national flowers and colors, representing the belief that victory will arrive soon.
The second NFT, gUArdian, is in honor of Ukraine's military and civil armies that are fighting for the country. It shows a soldier in tactical hear, holding a radio and wearing a badge of Ukraine's flag.
The third, Unbeat.Able, shows a dove dressed for war yet still carrying the symbolic olive branch of peace in its beak. According to Evoplay, it represents that "only by uniting and by creating joint efforts" can peace be achieved.
The fourth image, War Lullaby, is a touching tribute to the children who have lost their lives and who are currently suffering as a result of the war and "are still in the bomb shelters and fall asleep to the sounds of sirens, not lullabies". It shows a toy rabbit lying on the ground in front of a burning, bombed-out building.
The final image, Mariupol, is dedicated to the "memory of the heroic city" that has been besieged and destroyed by Russian forces. It shows a woman gazing out of a window at the burning city.
The NFTs come after last month's news that the developer has successfully enacted emergency contingency plans to help its staff in Ukraine. This included relocating staff, making donations to causes that support the local populations, and the creation of a fund to help staff.