Exciting Times for Washington Lottery Players
As part of their deal with the Washington Lottery, International Game Technology (NYSE: IGT) has released news that they are introducing cashless lottery technology through the IGT Global Technology Solutions Corporation subsidiary.
This deal means that Washington is now the seventh state to take advantage of the cashless lottery solution provided by International Game Technology, with the contract running until June 30th, 2029.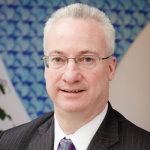 IGT has a deep understanding for the growth-driving products and solutions Washington's Lottery needs to help reach its business goals. Since our current contract began in 2016, we have worked closely with the Lottery to increase its annual lottery sales by 37 percent, culminating in $950m in total sales for the most recent fiscal year. We'll continue to support the Lottery in maximizing its funds toward good causes, including the Washington Opportunity Pathways Account, which funds educational programs around the state, while delivering entertaining and responsible experiences for its players.
New Cashless Functionality
As part of the new agreement, International Game Technology will handle hardware modifications and will enable 2000 of these vending machines to be utilized.
This means that Washington lottery players will be able to purchase lottery-related products using their debit cards.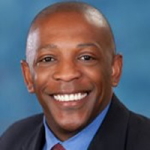 Washington's Lottery has relied on IGT's trusted partnership and forward-thinking expertise for more than 25 years. Within that time, IGT has helped us navigate the ever-evolving lottery landscape and provide us with innovative solutions to consistently engage new players. The addition of cashless functionality on self-service machines is another chapter in our development and allows players to have a flexible, convenient, and secure way to purchase their favorite lottery games.
International Game Technology will also look after the Washington Lottery retail terminals, field services, and instant tickets, as well as the lottery vending machines.