Flutter Entertainment Supports BUMBLEance at Dublin Charity Ball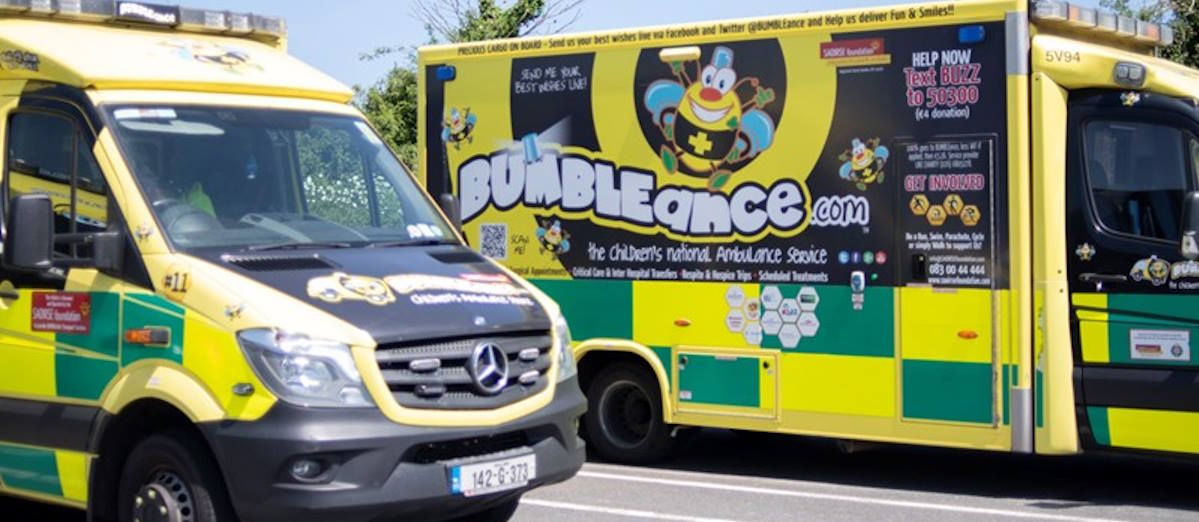 LISTEN TO THIS ARTICLE:
Flutter Entertainment recently hosted its inaugural Charity Ball in Dublin, and the event was nothing short of spectacular. Not only did it exceed its fundraising target, but it also raised an impressive sum of over €270,000. This amount is significant, equating to the cost of two ambulances for BUMBLEance, the renowned Children's Ambulance Service of Ireland.
BUMBLEance - A Beacon of Hope
BUMBLEance is not just any ambulance service. It's a pioneering non-profit that offers safe, comfortable medical transport for Ireland's youngest patients, bridging the gap between their homes and hospitals.
These ambulances are a beacon of hope, alleviating financial burdens on families. They are equipped with amenities like TVs, PlayStations, iPads, music, DVDs, and books, ensuring that children's journeys, even during challenging times, are as stress-free as possible.
The Charity Ball, held in the iconic Round Room at Dublin's Mansion House, was an evening filled with emotion and inspiration. Guests were moved by touching stories from parents, shedding light on the transformative impact of BUMBLEance. The charity's ambition is clear: to increase its current 2,000 annual trips despite operating with a fleet of just 14 ambulances.
The event, graced by over 400 attendees, was hosted by the talented Irish comedian Deidre O'Kane, and the charismatic Paddy Power. The night was a blend of entertainment and philanthropy, featuring raffles, silent auctions, magical performances, and the unforgettable Dodder Dash mascot race. Prizes included coveted Rugby World Cup tickets, signed jerseys from Formula 1 legend Max Verstappen and football legends Ronaldo, and Rivaldo, with the special addition of boots autographed by Neymar Jr.
Flutter's Charity Ball was such a unique event for us at BUMBLEance, and we received our largest donation in one day from Flutter Entertainment. The whole team was in shock at the success of the event - we can now concentrate on our progressive and transformative plans for reaching even more children across the Island of Ireland.
In line with our current strategy, this donation can support driving awareness of BUMBLEance, benefitting our next moves to set-up satellite services regionally across Ireland, expanding into Northern Ireland where one in four children live in poverty and struggle to reach their appointments, and review our fleet of ambulances. This event has fast tracked our efforts to grow and to ensure every child has access to their healthcare treatment. What an amazing gift from the team at Flutter.
Pádraig Ó Ríordáin, CLO and Group Commercial Director at Flutter, echoed this sentiment. He praised the event's success and highlighted the crucial role of attendees and donors in surpassing the fundraising goal. He believes that such events underpin Flutter's commitment to its communities and its global Positive Impact Plan.
Flutter's Visionary Commitment
Flutter's Charity Ball is more than just a fundraiser; it's a testament to the company's dedication to 'Do More' for its communities. As part of its Positive Impact Plan, Flutter aims to enhance the lives of 10 million individuals by 2030. With another Charity Ball scheduled for Leeds on 22nd November, the future looks promising.
Related: Flutter Pays €141m for 51% of Serbia's MaxBet
In essence, the Dublin Charity Ball was not just an evening of celebration but a beacon of hope, ensuring that every child in Ireland has unhindered access to healthcare. It's a testament to the power of collective effort and the difference it can make in the world.