Great Q3 in Terms of Revenue for EveryMatrix
EveryMatrix, a leading gaming software provider, has announced record revenue figures of €21.6 million for Q3 2021, a 16% increase year on year.
No details were provided on how much revenue came from casinos and how much from sport, but EveryMatrix did reveal that Germany brought in 24% of revenue during the quarter, down from 50% last year. This is primarily due to the new online gambling regulations in Germany, which have had a significant impact on EveryMatrix clients.
The company's gross profit for Q3 came to €12.6 million, a 46% increase on last year. The profit from casinos was €6 million, almost unchanged from last year. Profit from sports amounted to a little under €4 million, a small increase year on year. However, profits from the platform were €3 million, a huge improvement on last year, when there were almost no profits.
Earnings before interest, taxation, depreciation, and amortization (EBITDA) totaled €4.4 million, up 12% year on year.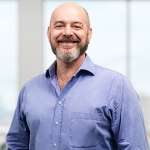 The strong financial performance this quarter confirms our ability to deliver on the growth strategy we have set out. In the Casino segment, we saw a significant impact of the regulatory changes in Germany, where EveryMatrix is particularly strong. But the diversity of our client base as well as our well-balanced product portfolio means that this nine-month period is still strongly up on the year before.
The company also advanced its US expansion plans in the quarter, reaching deals with Resorts Digital Gaming and Kindred Group. EveryMatrix also signed a strategic partnership with Nuvei Corporation, a payment technology business.
Groes added, "Our expansion plan for the highly attractive US market is progressing very well. We now have an office, an experienced team, a pipeline that is delivering sales, and we continue to advance with the licensing process."