Head to the Farm in BF Games' New Chicken Madness Slot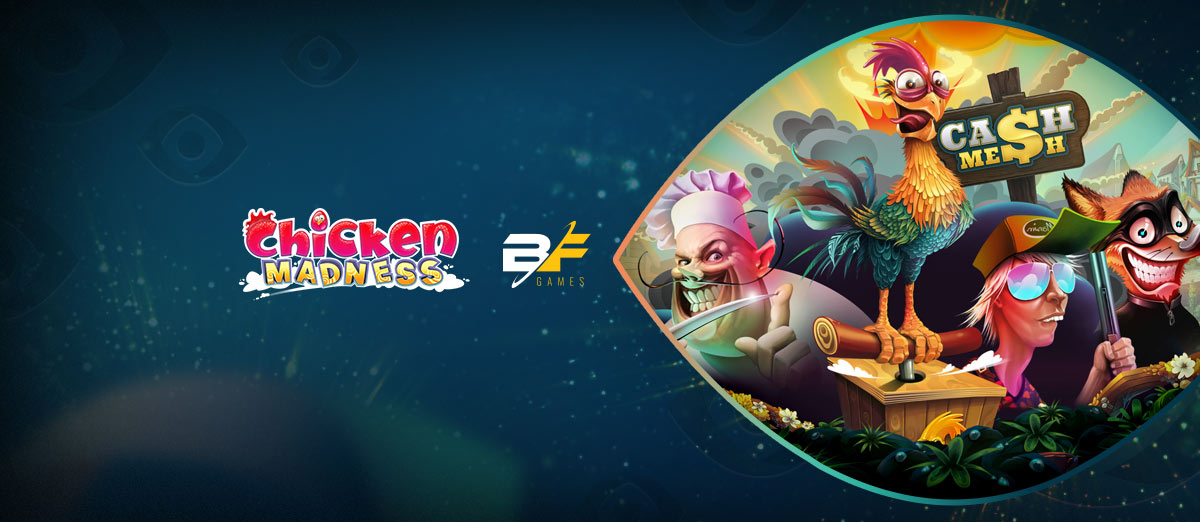 Casino game development studio BF Games has announced the launch of its latest slot that offers players the chance to hatch great winnings, Chicken Madness.
Related:
The game transports players to the farm, where there is complete pandemonium. However, those who can brave the chaos caused by the chickens have the chance to land some big rewards. The chickens are being pursued by a fox, a chef, and Mervin from the local village, and the aim is to help the chickens evade capture in exchange for prizes.
It is a 5x3 slot, and it is packed with features such as multipliers, Cash Mesh, huge jackpots and Extra Bonus Spins, all of which will help players on their way to big payouts.
The Cash Mesh feature begins when five or more coin symbols land in the base game. It is a hold and spin game that gives players the chance to win cash prizes, win a jackpot, or trigger further bonuses. If players land 15 coins during the feature, then they trigger the Full House multiplier, which doubles the cash value on the reels.
Embrace the chaos in our latest venture and bring another dimension of madness to your gaming experience. Chicken Madness takes players on an adventure unlike any other, delivering not only cutting-edge graphical and sound design but a thrilling quest through a fantastic farmyard littered with diverse opportunities to bank big wins.