Hipther Reveals Sponsors for Next Week's Festival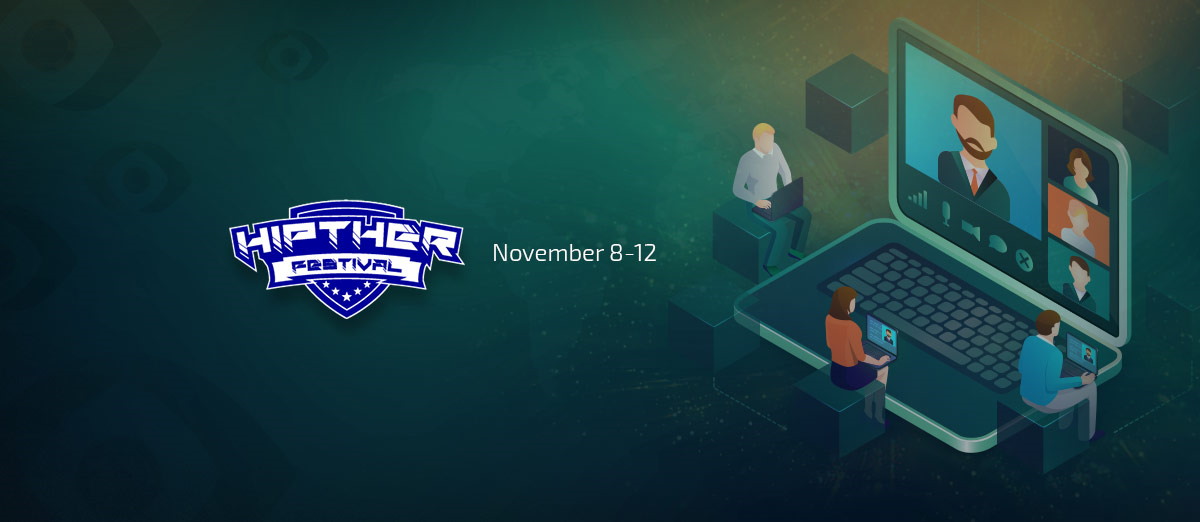 There is just a week to go until the second edition of the Hipther Festival. Running from 8 to 12 November, the virtual event gives people the chance to attend via Zoom, YouTube, or NEOS Metaverse.
It is expected that there will be more than 6000 online participants and 200 speakers. There are five distinct conferences over the course of the week:
TECH Conference Americas - 8 November
TECH Conference Europe - 9 November
PICANTE MARKETING Summit - 10 November
European Gaming Q4 Meetup - 11 November
Gaming Americas Q4 Meetup - 12 November.
Hipther has just announced the final list of sponsors for the event. The Registration Sponsor is Plaid, an open banking platform that seeks to democratize financial services through technology.
There are also several General Sponsors.
Altenar – A provider of sportsbook services to gaming operators, ranging from software to a fully managed sports betting platform, the company provides a stable and flexible service.
nanocosmos – A software engineering company with partners in the video and broadcast industry. The company can provide a full-service end-to-end lifestreaming platform on a global scale.
Play'n GO – A leading casino game developer with a large portfolio of award-winning games that are enjoyed by players at hundreds of online casinos. The company also provides backend services and solutions for operators.
Nordic Gambling – The only legal firm in Nordic countries that specializes in gambling-related law, including licensing, compliance, and public affairs. The firm has been closely involved in the development of the law and regulation in a number of European jurisdictions, such as Denmark and Sweden.
Planzer Law – A boutique law firm that specializes in gaming, entertainment, and online businesses. The team provides advice on matters relating to EU/EEA and Swiss gaming regulations.
About Hipther Agency
The Hipther Agency is the parent brand of numerous news outlets and international conferences covering industries such as gambling and gaming, Fintech, eSports, technology, and more. For more details, visit https://hipther.agency.