Hubb88 to Integrate Live Solutions Content to GAP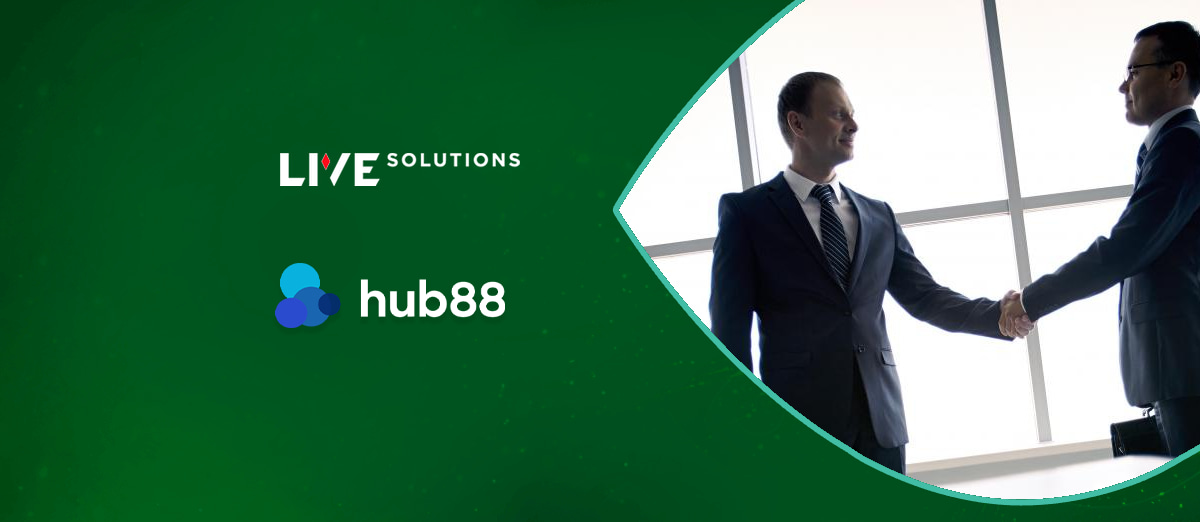 LISTEN TO THIS ARTICLE:
Live Solutions, a casino table games platform, has announced the signing of a partnership agreement with Hub88, the platform provider.
Hub88's game aggregation platform provides operators with access to content and features from a number of suppliers through a single API integration. This means that operators will soon have access to Live Solutions' Casino Floor Live, which offers live versions of games such as blackjack, roulette, baccarat, Craps, Dragon Tiger and Fan Tan.
Live Solutions employs more than 3,500 table hosts who speak 45 languages. It uses an "eye in the sky" operator management platform to allow for the real-time monitoring of tables, and it also offers services such as age verification and KYC.
We're always looking for the latest trends and cutting-edge technologies to work with, and we're excited to be entering into a partnership with Hub88, which has an API that gives great access to the best quality content. We believe working with Hub88 will give our product even better exposure, and we're looking forward to the opportunities our partnership will bring.
Ollie Castleman, the Head of Hub88, described the partnership as advantageous to both companies and said that he is "confident beyond doubt" that operators using their platform "will enjoy Live Solutions' game content." Castleman added that Live Solutions "is a fast-growing name in the Live Casino space, and we're happy to wish them a warm welcome into our rich portfolio of partners".