India State Government Implements Law Banning Online Gaming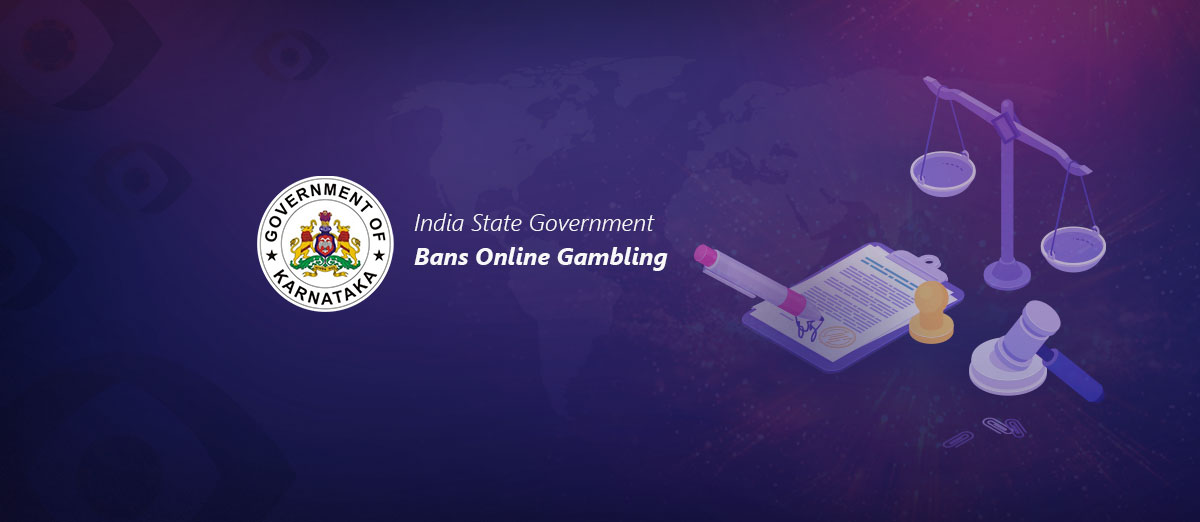 The Government of Karnataka, the largest state in South India, has reportedly banned online gambling or internet wagering of any form in the state through the Karnataka Police (Amendment) Act, 2021.
The new law was enacted after the high court ordered the state to ban online gambling in the jurisdiction.
With the law's implementation, the government seeks to strengthen the police act, make gambling unlawful and stop their residents from betting on the internet or via mobile apps.
Now, it is illegal for Karnataka residents to play games of skill like poker, rummy, and even Fantasy sports online. The ban also includes online games that involve "electric means and virtual currency [or] electronic transfer of funds in connection with any game of chance." The only games the amendment doesn't cover are lottery and horse racing.
The law comes with a ₹10,000 fine and six months imprisonment for first-time offenders. Any player caught flouting the law a second time will pay a ₹15,000 fine with one-year imprisonment.
Since the Indian constitution gives states power to legalize gambling in their jurisdictions, the legality of online betting games rests with the states' high courts. That's why there are varying opinions on the subject across different states in the South Asian country. For instance, online gaming is lawful in states like Punjab, Haryana, Rajasthan, and Bombay, while the high courts of Delhi and Gujarat have held that online betting is illegal and have directed their state governments to ban the activity.