IRC Bans Ivan Toney for 8 Months for Over 200 Betting Breaches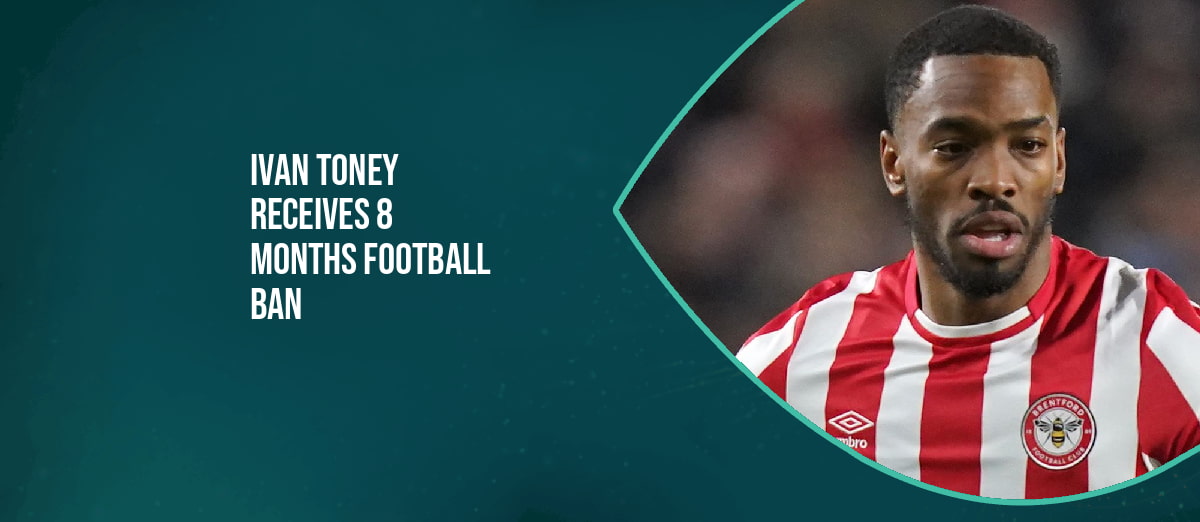 LISTEN TO THIS ARTICLE:
An independent Regulatory Commission, the regulatory arm of the English Football Association (FA), has announced that it has banned Ivan Toney, The England International, and Brentford FC player, from football activities for 8 months following an investigation into betting breaches.
In November last year, Toney was charged with more than 250 breaches of the E8 FA rule, which states that professional footballers may not bet on the outcome of football matches. The independent Regulatory Commission dropped 30 charges, and in return, Toney pleaded guilty to 232 betting breaches in a four-year period between 25 February 2017 and 23 January 2021.
The regulatory body of football has banned players from betting on matches so that the public can trust the integrity of the games they watch and does not lead to a conflict of interest for players.
The punishment handed out by the Independent Regulatory Commission to Ivan Toney is an 8-month ban from all football activities lasting until 16th January 2024 but can resume training with his team Brentford on 17th September this year. Toney was also hit with a £50,000 fine and warned not to gamble on football in the future.
I am naturally disappointed that I will be unable to play for the next eight months, I make no further comment at this point other than to thank my family and friends, Brentford, and our fans for their continued support through what has been a very difficult time. I now focus on returning to play the game I love next season.
Because this was not an isolated incident, and Toney has shown a consistent pattern of breaking the gambling ban for professional footballers would explain why the ban is so long. The English FA has also said it is pushing for the domestic ban to be turned into a global ban relating to all football matters
The independent Regulatory Commission has stated that it will give a fuller report outlining the details of the betting breaches by Toney and will publish these in due course. Both Brentford and Toney said they would await the detailed report before they were able to take any action in response to the judgment.