January Sees Ohio Break Record for Sports Betting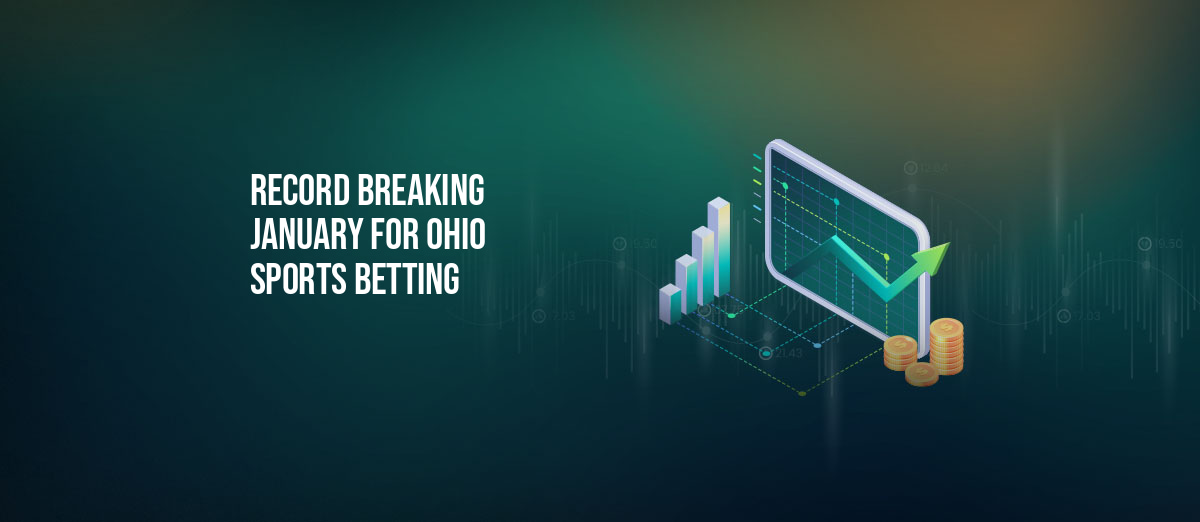 The much-anticipated figures are in for the start of the year in the US for the online gambling industry, with a number of shocks being thrown up already, indicating the beginning of what could be a highly intriguing 12 months.
In just its first month of online sports betting being legal (January), it saw the state of Ohio break all previous records, with a staggering $1.1 billion wagered by residents during the month.
As such, this resulted in a revenue figure of $208.9 million for sportsbooks across the state, which itself made $20.8 million, due to its 10 percent tax rate on sportsbooks.
Considerable Winnings for Ohioans
Meanwhile, it was a jubilant month for a vast number of the state's residents, who won a combined $883.6 million between them, with January seemingly not stopping betting enthusiasts, being just one month after Christmas.
However, there is the fact that sportsbooks gave a vast amount away in promotional credit as a way of attracting customers to sign up. In total, $320 million was allocated by sportsbooks for marketing purposes.
These figures, though, also include retail betting as well as online, however, the latter far outweighed its counterpart in terms of numbers, with just $23 million of the total wagered in at retail venues.
In the city of Columbus, geo-technology has revealed that $49 million was wagered online by residents, while $33.3 million of this was via Caesars Sportsbook.
Ohio Sports Franchises to Influence Betting Statistics
What is interesting is that the state of Ohio plays host to some of the biggest and most popular sports franchises in the union, which is likely to play a key role in betting figures over the course of the next 12 months.
With the Cleveland Cavaliers and Browns NBA and NFL sides, respectively, plus the Cincinnati Bengals NFL team, plus a number of others, sportsbooks will be highly optimistic that there will be enough interest to really make a dent.
In terms of competition, Ohio is likely to face a stiff challenge from New York to become the leading sports betting market in the country, though such evidence suggests that the outlook could be positive.