LeoVegas Suspends Betting on Russia and Belarus Games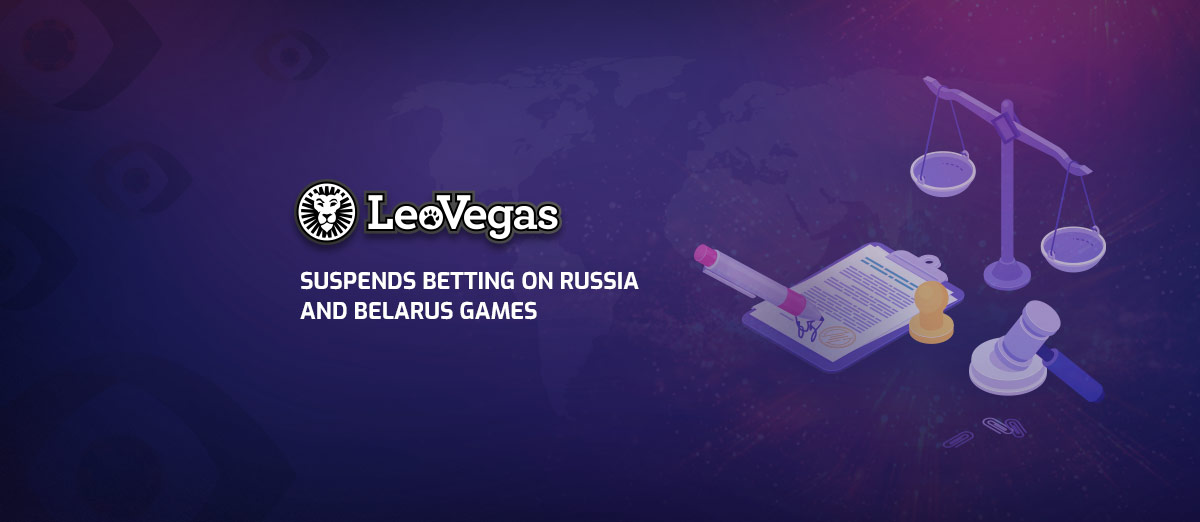 Swedish Casino and sports betting gaming company LeoVegas has suspended all wagering on domestic Russian and Belarusian sports in response to the invasion of Ukraine by Russia.
In its official press release, the company stated that although it has never accepted bets from punters in Russia or Belarus, it is suspending bets from either country to not "lend legitimacy" to the clubs and sporting events in the jurisdictions.
The company also cited that several sports federations have already banned Russia and Belarus from participating in many international events. Some include the Paralympics and global and European football associations FIFA and UEFA.
Parimach Tech, a tech and marketing solution provider, has also announced the exit of its brand from Russia. Thus, LeoVegas is joining the ranks of organizations that have sanctioned the two countries for their participation in the Ukraine invasion.
Another LeoVegas response to the ongoing war between Russia and Ukraine is the donation of SEK500,000 to the Red Cross to support relief efforts in Ukraine.
This week, a Gaming Industry for Ukraine Gofundme campaign was launched by Rasmus Sojark and other gaming individuals to raise £250,000 for the victims of the ongoing war. Over £ 150,000 have been raised so far for the cause.