Matt Bekier Quits as the Star Entertainment Managing Director and CEO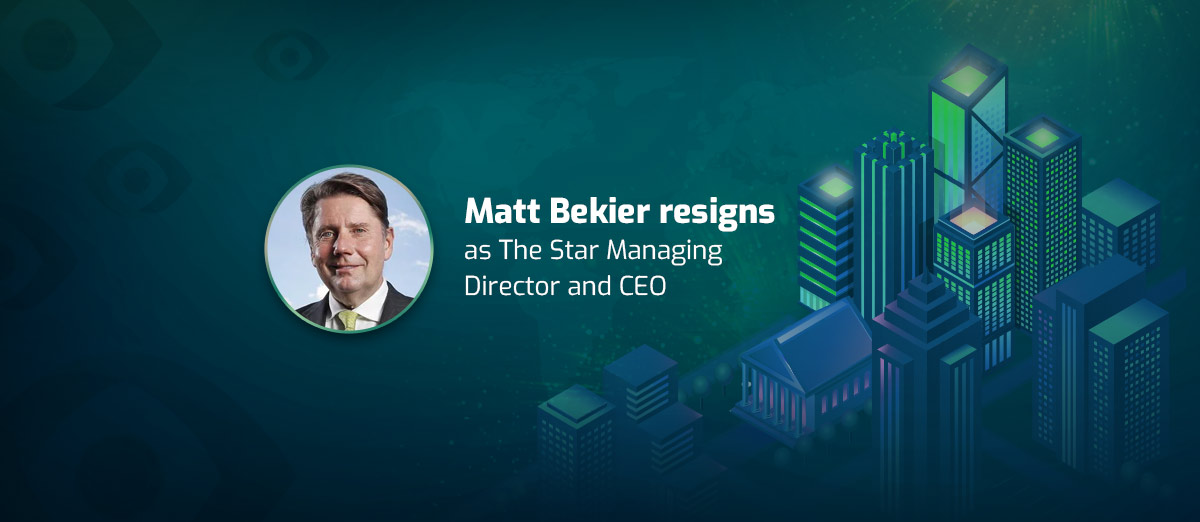 It has been announced that Matt Bekier has resigned as the Managing Director and CEO of The Star Entertainment Group Limited, the Australian casino operator.
The company board has accepted his resignation, which has come in the midst of a review into The Star Sydney. The review was set up in accordance with the Casino Control Act 1992, and it was commissioned by the New South Wales Independent Liquor & Gaming Authority (ILGA) in October 2021.
Last week at public hearings in connection with the review, it came to light that Bekier reacted angrily to a 2018 report by KPMG, the global audit firm, which raised concerns about money laundering and counter-terrorism financing laws.
While the review is not yet complete, Bekier told the board that as Managing Director and CEO, it is up to him to take responsibility for many of the company's decisions in recent years.
Mr Bekier's decision follows issues raised in the public hearings in connection with the review of The Star Sydney being undertaken by Mr Adam Bell SC. While the review remains ongoing, Mr Bekier informed the board that as Managing Director and CEO he is accountable for the effectiveness and adequacy of the company's processes, policies, people and culture. Mr Bekier said the right thing to do was for him to take responsibility.
While his date of departure is yet to be determined, it has been confirmed that he will be stepping down from the board with immediate effect. However, he will be working with the company to ensure as smooth a transition process as possible. Star added that further announcements would be made regarding the new arrangements once they have been finalized.