National Assembly of France Considers Online Casino Bill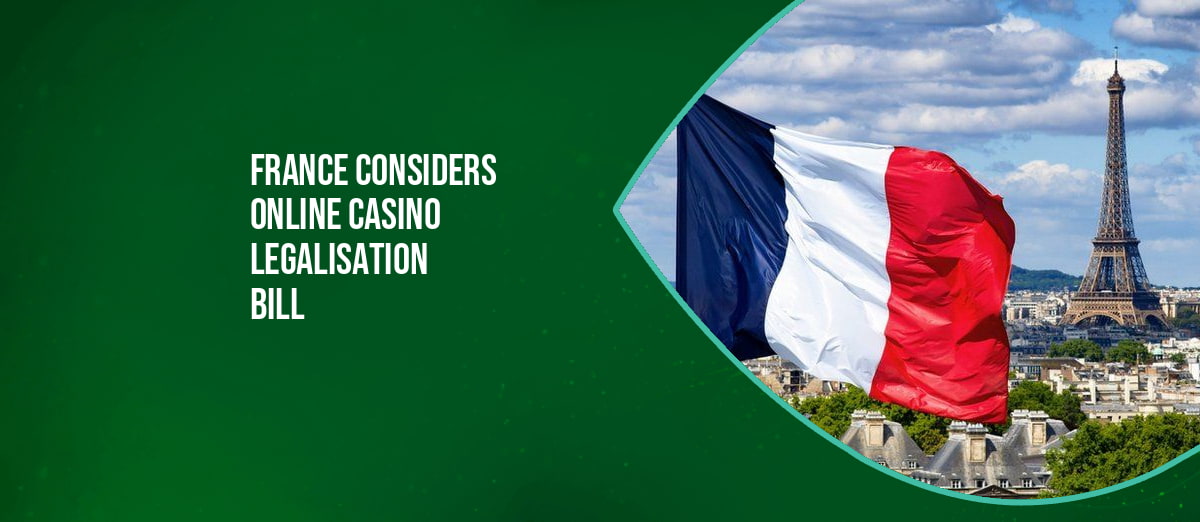 LISTEN TO THIS ARTICLE:
The process to launch a regulated online casino market in France may have just begun as the country's National Assembly is set to look into a bill dedicated to that purpose.
Introduced by Democratic Movement Party member Philippe Latombe, Bill 1248 outlines several proposals that could lay the foundation for the legalization of online casinos in France.
The bill seeks to establish a "five-year moratorium" in which an online casino industry will be established for five years, and "national actors" will be the only entities allowed to offer gambling services during this period.
Under Article 1, approved operators will be able to offer online casino games similar to the ones present at brick-and-mortar casinos.
According to Article 2 of the bill, the five-year period will end on January 1, 20230, after which the market will be open to other operators willing to offer casino games in France.
The bill suggests the moratorium to enable existing licensees develop in a less competitive environment before the market fully opens to new operators.
If the opening were to be total and immediate, it would upset our regulatory frameworks, weaken the national casino industry and the economic balance of the municipalities where it is located. This could then lead to potentially devastating consequences for employment in this sector.
In Article 3, the bill required online casino games to be subjected to the same levies on other forms of gambling operated by the state and local authorities.
Players' Changing Habits; Justification for Bill 1248
Currently, online casino is not legal in any form in France. However, the state permits internet sports wagering and horse racing betting through approved operators. Land-based casinos are also legal.
However, Bill 1248 considers these options not enough, especially in a period where players changing habits are now leading them to gamble online. The bill stated that the ban against online casinos in France has led to consumers betting with offshore and unlicensed sites that do not offer protection measures.
According to the bill, it is time for the "evolution of the French legal framework in order to adapt it to new practices." By legalizing online casinos and issuing licenses to operators, the bill stated that the government would create a regulated and safe gambling environment for players. The market would also help generate additional tax revenue for the country.