New Casino Site in New York Becomes a Possibility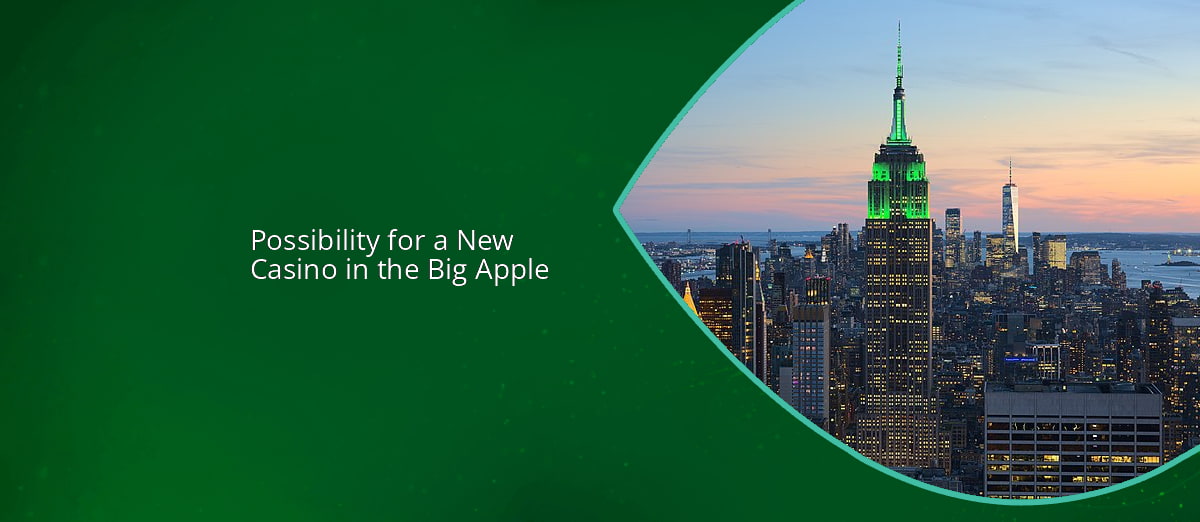 It is understood that Vornado Realty Trust, New York's second-largest real estate developer, is exploring the possibility of building a new casino in the city.
As such, there are reports that indicate the soon-to-be-demolished site of Hotel Pennsylvania, close to Penn Station, could be one possible venue that the company has looked at.
Currently, the New York State Gaming Commission is exploring three sites on which to build casinos, with a number of bids having already been made on certain possibilities.
Vornado Still in the Exploration Stage
Although there have been tentative inquiries by the realtor, no deal is in place yet, and it is still very much in the exploration stage.
We are studying the possibility of applying for a casino license [in the Penn Station area], but we have no deal in place.
Our most important criterion for any project is that it meets the economic development objectives and produces the transit and public improvements set forth in the state's General Project Plan.
Despite no partner having been mentioned, there is speculation, as per the New York Post, that this could be Rush Street Interactive.
This comes at a time when the city has been the subject of a number of bids over the last few months. Indeed, the one that is still getting much criticism is an ambitious one from Caesars Entertainment and SL Green to redevelop a portion of Times Square to house a casino there.
Following the lengthy lease acquisition of the Nassau Veterans Memorial Coliseum in Long Island by Las Vegas Sands, it means it has submitted a license proposal, while it is also understood that MGM Resort International's Empire City Casino has done the same.
How Likely Is Vornado to Be Successful?
A lot will depend on a multitude of factors as to whether the realtor will have any success should it decide to go forward with a bid.
The research will definitely come into it, as well, as how much opposition might come from this from various parties throughout the city.
The obvious counter-argument is the increase in revenue to the area that has a casino there will generate, though this can be said for many different potential casino sites in the city.
It may come down to the strength of the relationship that any possible casino partner will have with the approval committee in addition to their reputation. While it is not confirmed that Rush Street Interactive will link up with the firm, it certainly has a growing presence in New York while also being one of the fastest-growing operators in North America.
Ultimately, it could see Vornado decide not to go ahead if it feels that any bid is too unrealistic, especially when considering the strength of the competition that it is up against.